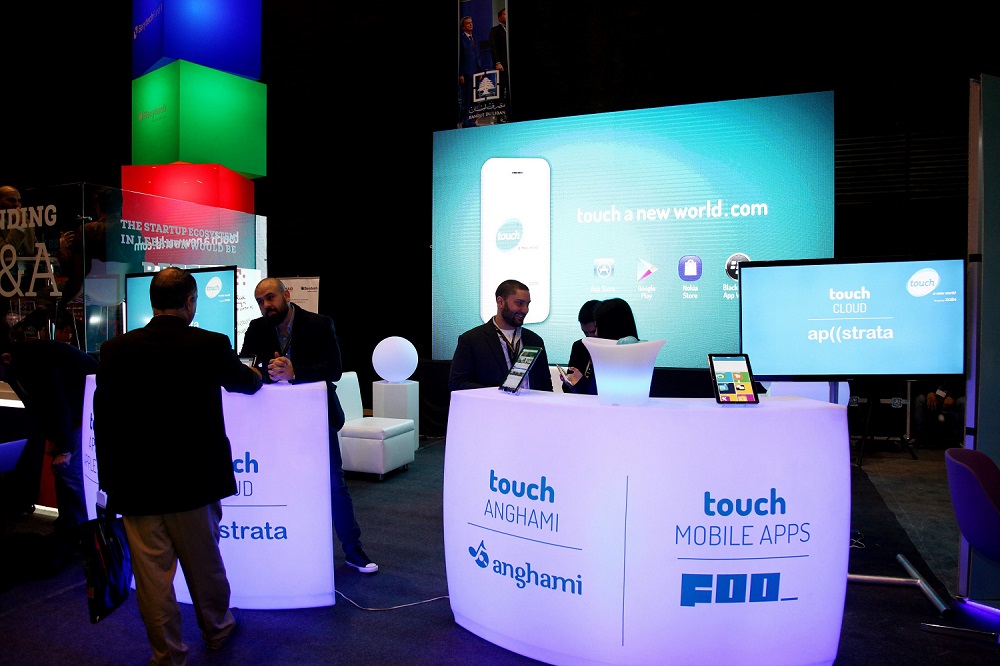 touch Participates in The Startup Conference BDL Accelerate 2015 as A Partner in Innovation

Beirut, December 22, 2015: touch, the leading mobile telecommunications and data operator in Lebanon, managed by Zain group, the pioneering mobile and data services operator in the Middle East and Africa, participated in this year's Banque Du Liban (BDL) Accelerate 2015 conference under the theme "Emerging Startup Ecosystem". The event took place on the 10th and 11th of December 2015 at Forum de Beyrouth. touch's participation was under the headline of "A Partner in Innovation" creating a strategic fit that further establishes the company as a leader in digital innovation.

At the event, touch showcased 4 innovative products which were built and made commercially available in partnership with 3 local Lebanese startups. The touch Cloud application was created in partnership with Apstrata; the touch Self-care Mobile Application, which is the highest rated telecom app in the region on Google Play with more than 800K downloads, and the touch Apple Watch App were both in partnership with FOO. Additionally, the touch Anghami bundle, in partnership with Anghami, is the leading digital music library in the region that allows customers to stream their favorite music at discounted prices. In fact, this event has allowed touch to showcase its most innovative digital solutions and services, positioning itself as a partner for local entrepreneurs in this emerging startup ecosystem in Lebanon.

The event constituted a strategic outlet for touch to be on the lookout for potential partnerships and innovative ideas; this is central to touch's anticipated innovation program.

Inspired by Zain's 11 year commitment to the Lebanese community, touch aims at developing the digital economy. Participating in this conference, which aims to establish Lebanon as an international startup hub, signifies both Zain and touch's determination to bring Lebanon to the forefront of innovation in the world of telecommunications, maintaining its position as a leader in the region.
Attachments