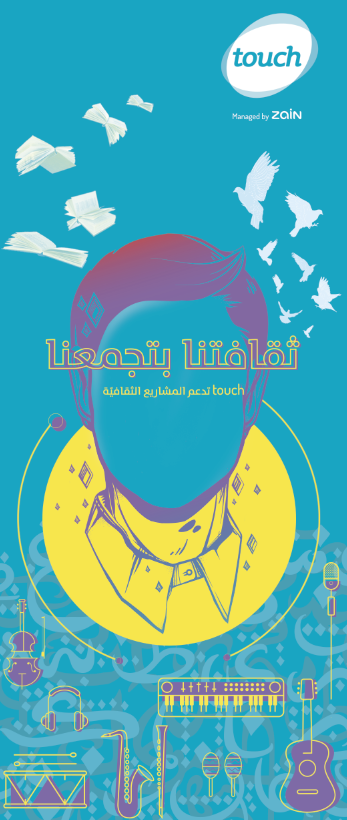 touch partners with Lebanon Cultural Movement to foster a rich culture of shared values in Lebanon
Beirut - August, 16, 2017: touch, the leading mobile operator in Lebanon, managed by Zain Group, has partnered with Lebanon Cultural Movement association for the second consecutive year, to support a series of cultural events and activities. This cooperation forms part of touch's Corporate Sustainability and Social Responsibility (CSSR) program, Positive touch.
The cultural events extend to drawing exhibitions; joint press conferences in cooperation with the Lebanese University (faculties of Information, Letters and Education); joint activities with organizations that support women and youth; poetry festivals; book signings; and honorary events for actors, poets and artists. There will also be joint activities with the Lebanese Writers' Union, and the Association of Fine Artists.
Emphasizing the importance of this cooperation, touch Chief Executive Officer, Emre Gurkan commented, "Art enriches societies and as an integral part of the community in Lebanon we feel compelled to reinforce societal values and promote cultural expressions that bring people together. We are keen to foster a sense of community that is not based just on technology, but transcends a wide range of cultural and art forms. We believe such pursuits enrich individuals and society alike, and constitutes a significant form of communication."
The Lebanese Cultural Movement is dedicated to intellectual and cultural development on a national level. The organization also hopes to disseminate knowledge on Lebanon's constitutional and legal cultures, allowing citizens to better understand their civil rights, enhance their experiences as citizens, and ultimately boost the economy.
Touch remains committed to serving the community in Lebanon through its numerous initiatives dedicated to youth, health, women empowerment, innovation and the environment.
Attachments