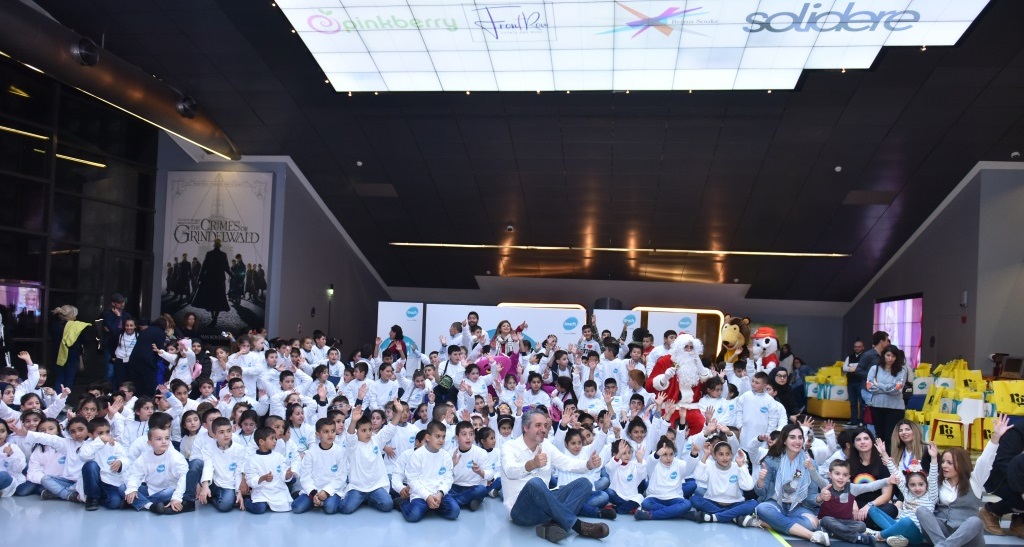 touch and G Association share the joy of Christmas with more than 200 children.
Beirut - December 14, 2018: touch, the leading mobile telecommunications and data operator in Lebanon, managed by Zain Group, has partnered with G Association to organize its annual kids Christmas activities in alignment with touch's Corporate Sustainability program Positive touch. The event brought together 245 kids from SOS Villages Lebanon, Maison Saint Vincent, and Azahir associations.
The event was held at Cinema City and Cosmo City in Beirut Souks, bringing together touch employee volunteers, the local community, and the children who enjoyed a fun day out filled with surprises, activities, and a green show promoting sustainability. The activities were followed by a special Christmas dinner gathering.
touch has always looked to maintain a strong relationship with the local community, and this latest set of activities in partnership with G Association is another example of this dedication. Through Positive touch, touch's Corporate Sustainability program, the firm looks to support humanitarian, social, and cultural issues across Lebanon, and to promote a culture of positive shared values that make a sustainable difference in society.
Commenting on the cooperation with G Association, Emre Gurkan, Chief Executive Officer of touch said, "Our partnership is fundamental to our aspirations to achieve sustainable progress in communities across Lebanon. Our efforts extend to our own internal program of volunteering, where in this particular case, touch employees shared in the spirit and joy of Christmas, inspiring and delighting the children. Each year touch organizes special Christmas activities targeted at the less fortunate members of our society, reflecting touch's way of supporting all social segments. We shall endeavor to continue playing this important and uplifting role."
In his turn, Nader Nakeeb, Founder of G Association said: "we admire how touch's management and volunteers are dedicated to the causes we believe in. This Christmas we brought smiles to around 245 orphans and less fortunate kids. We hope that our partnership will bring thousands of more smiles over the years".
G Association is a non-governmental organization that promotes green living and is committed to providing effective solutions for businesses and organizations to promote a healthier environment, a cleaner earth, and a more sustainable future. The organization has been operational since 2009.
Attachments