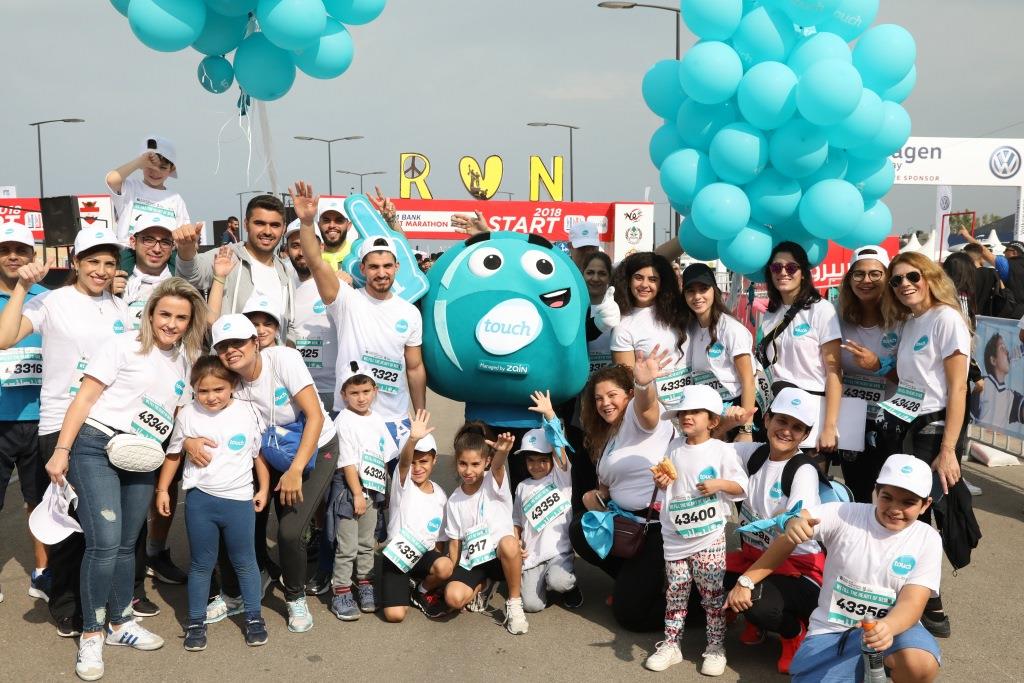 touch employees run at the Beirut Marathon in support of himaya's efforts to protect children.
Beirut, November 13, 2018: touch, the leading mobile telecommunications and data operator in Lebanon, managed by Zain Group, announced the participation of more than 100 of its employees and their families in the Beirut Marathon 2018 and its associated activities. touch partnered with himaya Association, an organization that works to end child abuse in Lebanon, under the touch runs for himaya banner during the marathon held on Sunday, November 11.
himaya's mission is to promote the protection of children globally by focusing on all manner of child abuse including sexual, psychological, physical, and neglect. The non-governmental organization consistently promotes the establishment of positive environments suitable for healthy child development via preventing child abuse and providing psychological support for young victims of abuse.
Emre Gurkan, Chief Executive Officer of touch said, "The team spirit at touch is infectious, and I am so pleased to have more than 100 of our employees participate in touch runs for himaya and support the effort to create a more positive environment for our children to be raised in. Being part of this initiative falls under our Corporate Sustainability program, Positive touch, which has health as one of its focus areas, and is well-aligned to the United Nations' Sustainable Development Goal number three, that promotes good health and well-being for all ages."
touch believes in supporting community development and giving back to the society in which it operates. Noting that 25% of touch runs for himaya participation proceeds were awarded to himaya Association.
Attachments