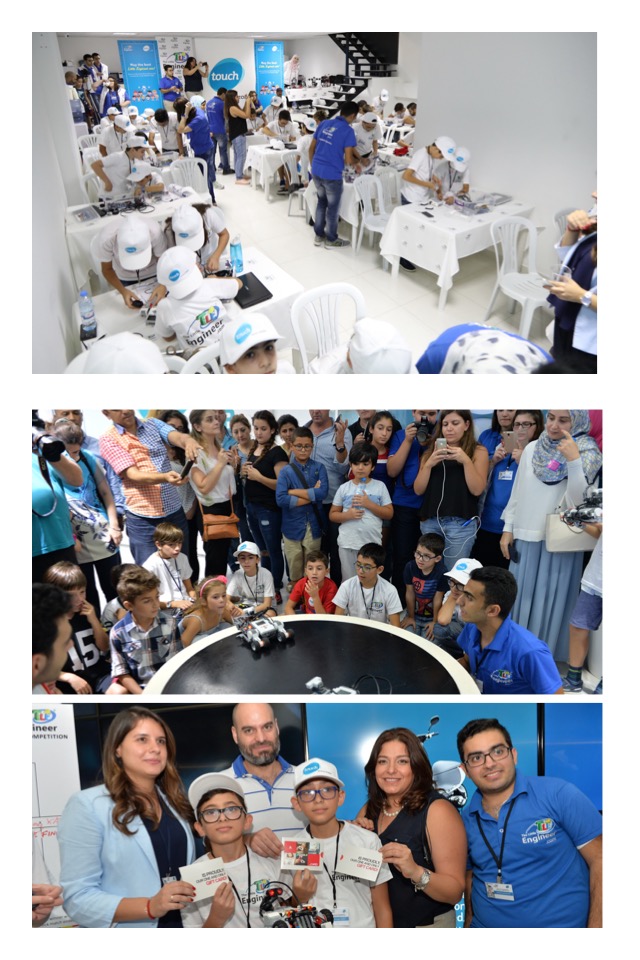 touch hosts The Little Engineer National Sumo-Bot Competition supporting and educating young minds.
Beirut, September 27, 2016: Inspired by its digital and innovation objectives, touch, the leading mobile telecommunications and data operator in Lebanon, managed by Zain Group, hosted The Little Engineer's National Sumo-Bot Competition at touch Lab in Down Town Beirut on the 24th of September 2016.
Supporting the National Sumo-Bot Competition as well as The Little Engineer (TLE) is a translation of touch's strategy that aims to empower young talents and minds, offering them the basic tools to enjoy the competition. The Little Engineer is a Lebanese scientific foundation enlightening and empowering youth in the areas of science and technologies, engineering and mathematics with focus on Robotics, Renewable Energy, aviation, space and Environmental related sciences. It adopts an easy yet very effective method with a concept of bridging the gap between theory and practice.
The National Sumo-Bot competition brought together the 15 winning teams, from different schools and different regions from Lebanon. Every team, constituting of three students, had two hours to design and build a robot from scratch, all of which took place at touch lab in downtown. Once all the robots were built and ready, a Sumo fight took place between all robots through one-on-one battles. The competition ended with the last standing robot, which was claimed to be the best of the whole bunch, and it was the robot of KAG team.
While commenting on this event, Mr. Nadim Khater, Chief Commercial Officer at touch said, "It is a great honor to host such an educational competition at our premises at touch Lab. We truly value The Little Engineer's dedication to educate young minds and increase public understanding and appreciation of Science, Technology, Engineering and Mathematics through its interactive tailored programs. At touch, we have always believed that the youth are the future, and our efforts will persist towards their education and development".
Rana El Chemaitelly, founder and CEO of The Little Engineer added: "We thank touch for hosting this Sumo-Bot competition in the touch Lab, an innovative platform to engage youth in science and technology. This event proved that touch and The Little Engineer are aligning with the same vision and mission, working hard to inspire, engage and invest in youth to unleash their full potentials in the latest technologies, we have a common objective we have to prepare future talents, a generation ready for the tomorrow's challenges. We are expecting more inspiring events in the near future."
Attachments