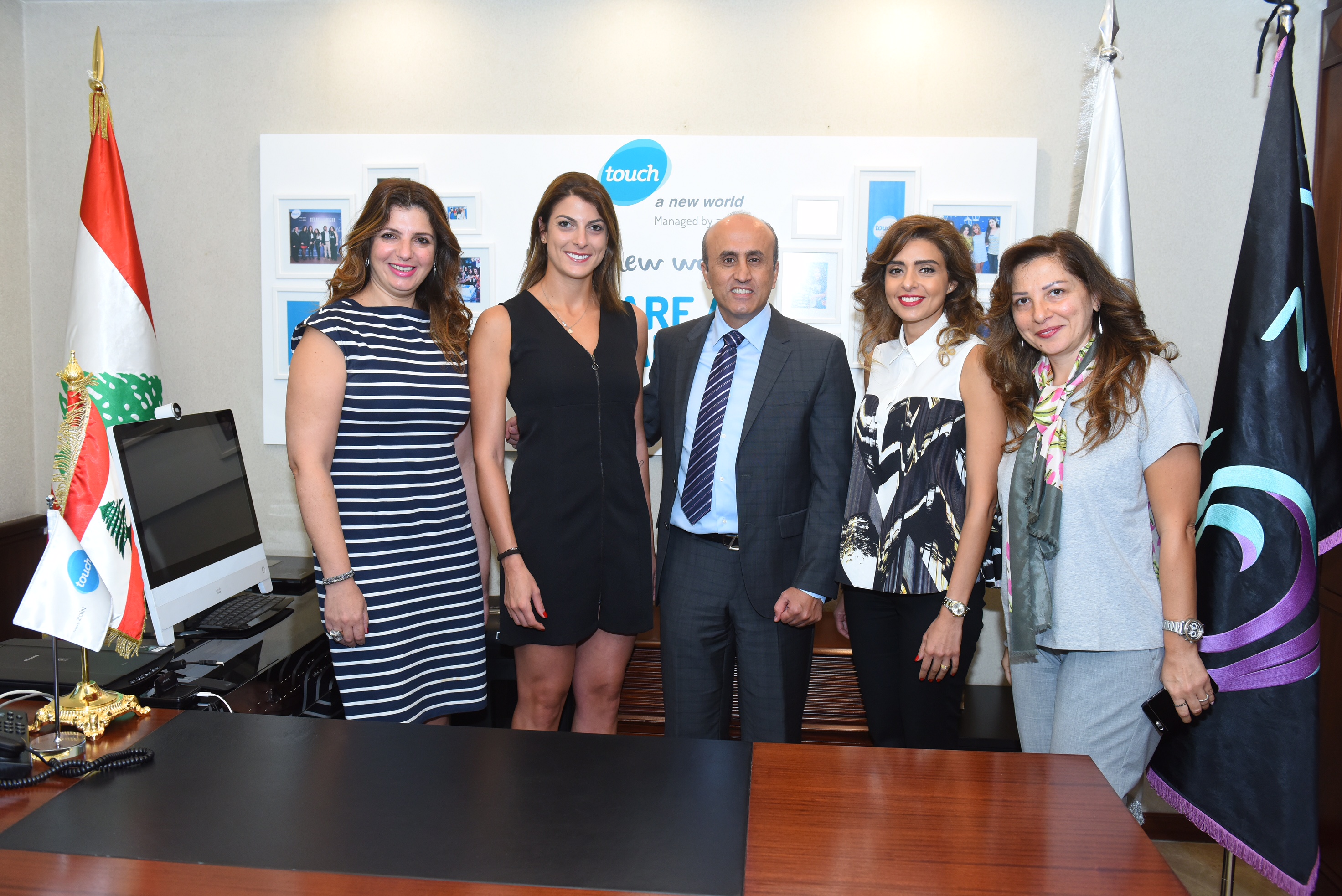 Touch honors Lebanese Trap Shooting Champion Ray Bassil Recognizing her as the first Arab Female shooter to participate in the Olympic Games Rio 2016
Beirut, September 16, 2016: touch, the leading mobile telecommunications and data operator in Lebanon, managed by Zain Group, proudly supported Ray Bassil, the Lebanese Trap Shooting Champion, for her participation in this year's Olympic Games in Rio de Janeiro, Brazil. To honor her as the first Arab female shooter to participate in the Olympic Games, touch held a ceremony to celebrate Ray Bassil's athleticism and presented her with a trophy as a token of appreciation.
Ray Bassil's participation is unprecedented in the Arab world. In fact, she is the first woman in the history of the trap shooting sport to get a medal in three consecutive World Cup championships. Her most recent Gold Medal was in the ISSF World Cup 2016 that was held in Nicosia, Cyprus. In line with touch's commitment to support the Lebanese talent, the company honored Bassil as a champion and a female hero for her remarkable efforts and accomplishments. The company pays special attention to the younger generation whose enthusiasm for growth and success is a game changer for Lebanon and is in alignment with touch's vision and daily operations.
Lara Haddad, Vice Chairman of touch, representing Mr. Bader A Kharafi, touch Chairman, at the ceremony said, "At touch, we have always been keen on supporting Lebanese athletes. In fact, we truly value Ray Bassil's bravery and perseverance which have allowed her to place Lebanon on the international stage. We are confident that this is only the beginning, and just another milestone, in her already rich career."
Haddad continued, "Ray sets a wonderful example for Lebanese women and a real-life motivation for them to follow their dreams. Touch is determined to support ambitious female athletes and talents in all fields and is a strong believer in women empowerment. In fact, we are proud to say that 30% of key positions at touch are held by females, and this number is only expected to increase."
On her part Ray Bassil discussed her journey as an athlete saying, "I have come a long way from 'shooting for fun' to being ranked First World Champion - Women Trap Shooting for 2016.
The journey is still long and fraught with many hurdles but my goal is crystal clear and my faith in achieving a medal for Lebanon at the Tokyo Olympic Games, in 2020, is unwavering. Moreover, 'touch' recognition of my efforts and achievements in a field that is often overlooked and neglected, namely sports, contributes to strengthening my resolve. My deepest thanks for the 'touch' team ongoing commitment and support. I greatly appreciate and value it."
Ray Bassil is one example of Lebanese successful women whose hard work turned a distant dream into a tangible reality. She is indeed a source of pride for touch, Lebanon and the Arab world.
Attachments