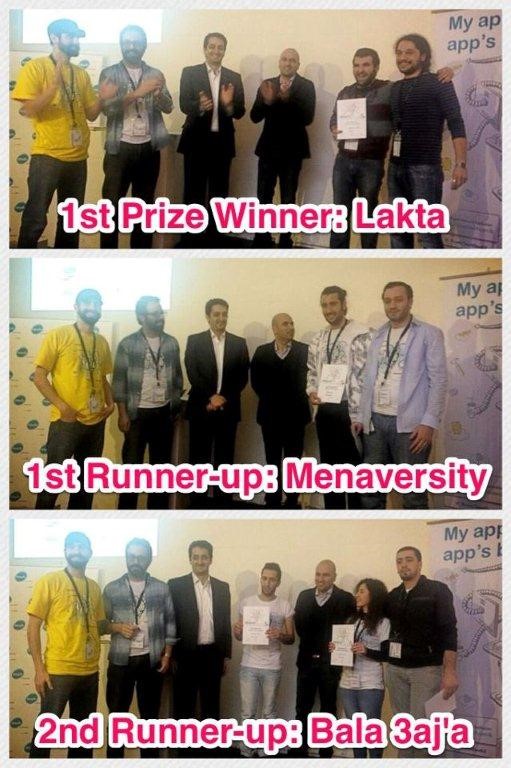 Beirut, 15 March 2013: Beirut witnessed an exciting 48 hours app-building contest, "DevAppLB Hackathon", hosted by AltCity from Friday March 15th till Sunday March 17th, whereby developers and designers built prototypes of their mobile apps using touch cloud, a service offered by touch, the leading mobile operator managed by Zain Group. The three finalist teams won valuable prizes including cash, tech equipment, mentorship and business support, plus an automatic entry into the next major app contest to take place on April 6: DevAppLB PitchFest. The three top selected apps were: Lakta, Menaversity and Bala 3aj'a.

Nadim Khater Chief Commercial Officer of touch stated on this occasion: "At touch, we really want to venture into the app space; for this reason, we have developed this 3 fold strategy for apps though the app store, the app cloud and by opening our network for operator billing. This long term strategy enables us to help developers in monetizing their ideas and helps in the development of the telecom industry by taking the next step. On this particular occasion, I would like to thank the ministry of telecommunications for its support. I would also like to thank our partners for this event, mainly AltCity and Apstrata."

Along with the developers' support available through touch cloud, new operator-specific tools such as app integration with SMS and operator billing open up great opportunities to Lebanese app developers. Touch launched the touch cloud service with a series of events under the theme DevAppLB, which included a great series of workshops and events to boost app development in Lebanon, mainly through touch cloud, a platform dedicated to mobile and web apps building in a fast and reliable way.

Since the launching of touch Cloud in December 2012, hundreds of people have taken part in workshops in greater Beirut and Tripoli that covered the whole mobile app development ecosystem, including mobile app programming (on iOS, Android, and HTML5), app design, ideation, and business and user trends.
Attachments