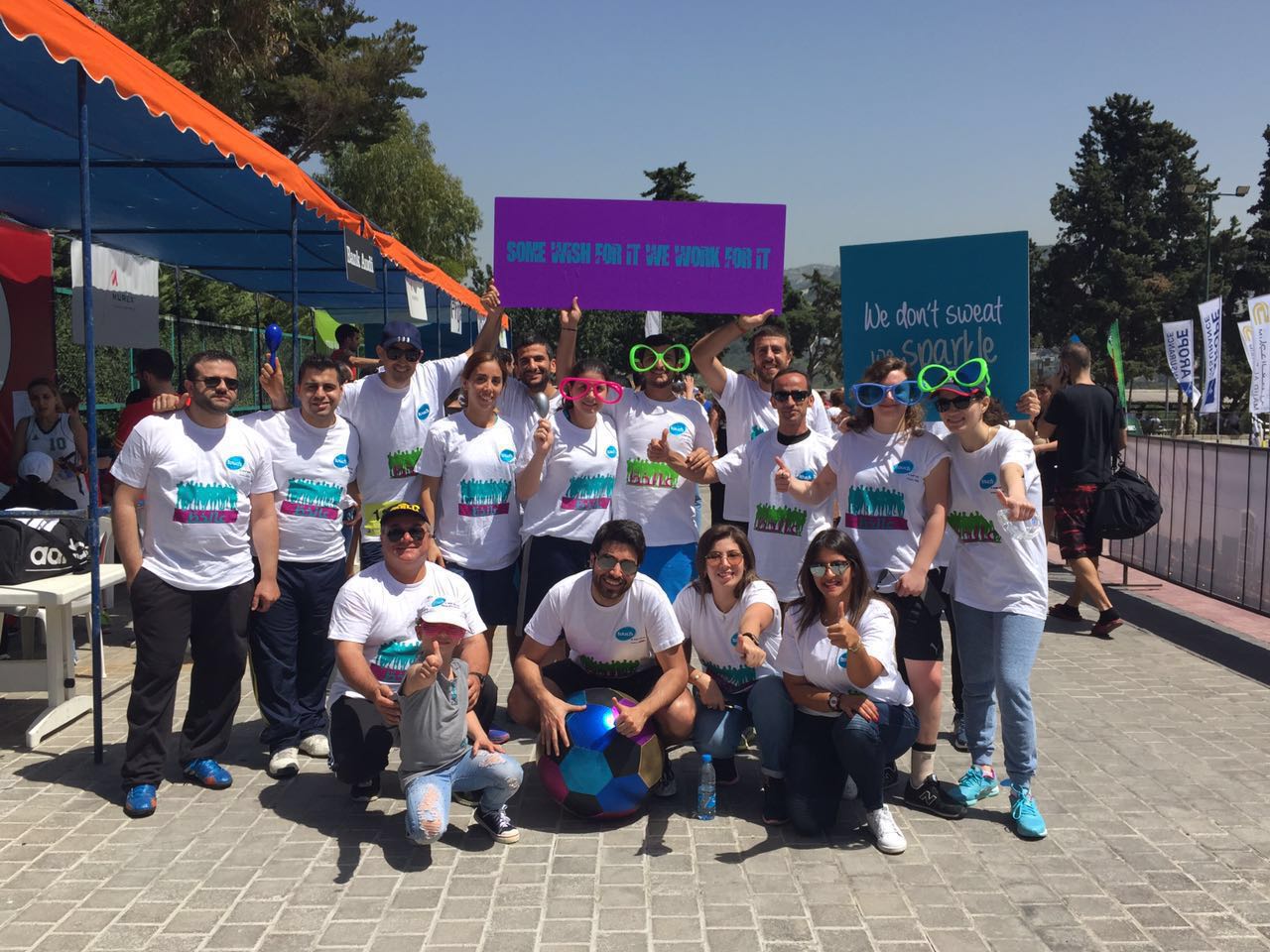 touch showcases solid team spirit at the 9th edition of Beirut Corporate Games. The company takes home a total of 9 medals

Beirut April 19, 2016: touch, the leading mobile telecommunications and data operator in Lebanon, managed by Zain Group, a leading telecom innovator in eight markets across the Middle East and Africa, participated in the 9th edition of the Beirut Corporate Games (BCG), the largest corporate event in the Middle East, organized by Sport Evasion. This exciting weekend event took place for a duration of two days at Notre Dame University in Jamhour on the 16th and 17th of April.
BCG is a much anticipated sports event that employees and executives around Lebanon passionately wait for. It has become an arena where companies compete outside the real corporate world leaving the anxieties of their daily routines behind.

touch took home an impressive total of 9 medals; 2 Golds, 3 silvers and 3 Bronzes. Touch's women basketball team performed outstandingly given their exceptional team spirit, thus winning first place. More touch ladies also won second place in the 4x100 meters Race. In the individual competitions, the ladies also won 2nd place in long jump, third place in the Women Bicycle Challenge, 1st place in the three points women basketball challenge and 2nd place in the women basketball skills run challenge. In addition, one of touch's female employees also received a gold medal of appreciation. The medal did not count in the final score but was a token of admiration for demonstrating a significant amount of skill. Touch men also took home important wins for the company, coming third place in the fitness challenge and 3rd place in the men's tennis challenge.

While commenting on this event, the Director of Human Resources Mrs. Nour Shebaro said, "It always gives us great pleasure to have our employees take part in an event like Beirut Corporate Games. We strongly believe that our human resource is our most important asset. For that reason, their happiness, health and team spirit are at the heart of our many successes. This corporate event highlights the importance of team work which is founded in touch most essential core values." She continued to congratulate all the winning teams, especially touch employees who took home several big wins.
A total of 70 touch employees competed against teams from local and international companies, all of which were determined to take home as many victories as possible. This grand competition includes a total of 44 sports and cultural games that range from swimming, basketball, slam dunk, squash, badminton, tennis, chess, archery and others. The event constituted of two recreational and interactive days where companies bonded and supported their employees' pursuit of healthier lifestyles.

Attachments