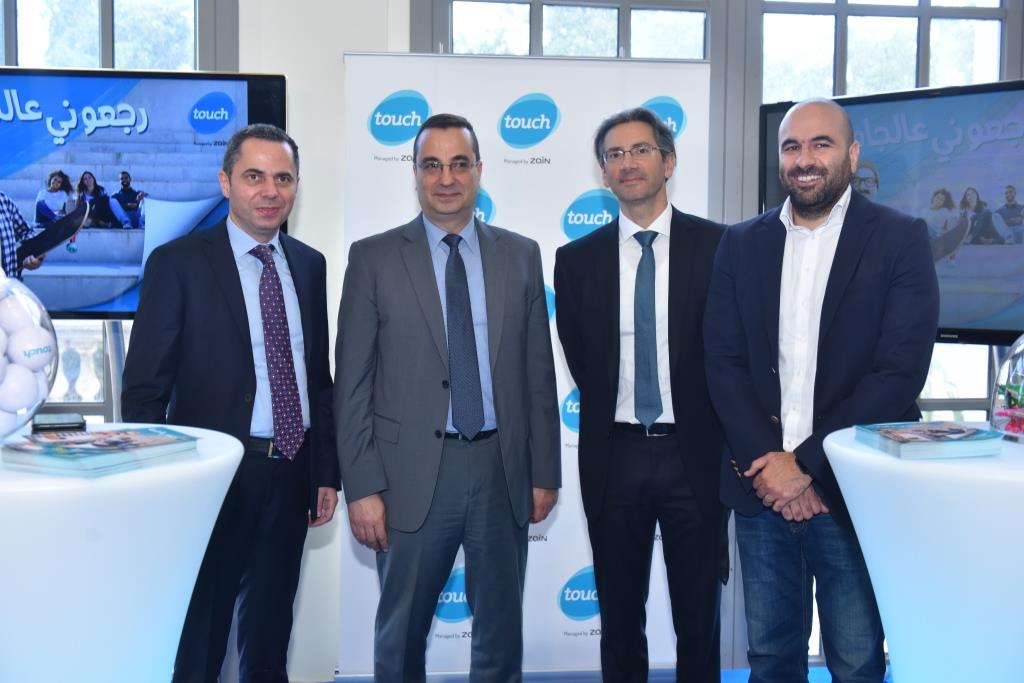 Introducing the touch – MSFEA Startup Award, A manifestation of touch's digital and innovation strategy
Beirut, November 29, 2017: Under the patronage of Minister of Telecommunications Jamal Al-Jarrah, touch, the leading mobile telecommunications and data operator in Lebanon, managed by Zain Group, has partnered with the Maroun Semaan Faculty of Engineering and Architecture (MSFEA) at the American University of Beirut (AUB) to launch the touch – MSFEA Startup Award. The launch ceremony was held at the university's campus in the presence of Minister Jamal Al-Jarrah, touch Chief Executive Officer Emre Gurkan, the university's management, representatives from touch and AUB students.
The award was formulated to encourage a spirit of entrepreneurship among university students, specifically targeting fourth-year engineers approaching graduation who already have innovative projects and ideas in mind.
In his speech, Minister of Telecommunications Jamal Al-Jarrah said, "We aim to provide young Lebanese talents with all the necessary means and incentive to stay in Lebanon. They are the fuel to our society, an asset that we must leverage on to uplift our country and its economy. The Ministry is embracing a Digital and Innovation Strategy, particularly through touch, which gave birth to a series of initiatives in the past year. There is definitely more to come including a program dedicated to helping startups integrate into the touch network."
Commenting on the award, touch CEO, Emre Gurkan said, "The touch-MSFEA Startup Award is a practical translation of touch's Digital and Innovation Strategy, which is focused on the youth of Lebanon. The main objective of this program is to create value and to engage students, giving them a taste of what awaits post-graduation. We hope to encourage and support them in establishing their very own entities, with the view to ultimately fostering an entrepreneurial ecosystem in Lebanon."
Dr. Ayman Kayssi, Associate Dean of the MSFEA commented on this partnership and said: "AUB is the premier university in the region, with a profound impact of its research and development efforts in the areas of telecommunications engineering. This agreement emphasizes the importance of cultivating a spirit of entrepreneurship among students. It also stresses the importance of rewarding innovative projects that have the potential of success as startups. The award comes at the time of graduation, as part of the recently-introduced MSFEA Entrepreneurship Track."
Zain Group and touch have sponsored the MIT Enterprise Forum Pan Arab startup competition for 4 years running. This latest partnership with AUB is yet another extension of Zain Group and touch's commitment to the Lebanese youth and the regional digital ecosystem.
Attachments