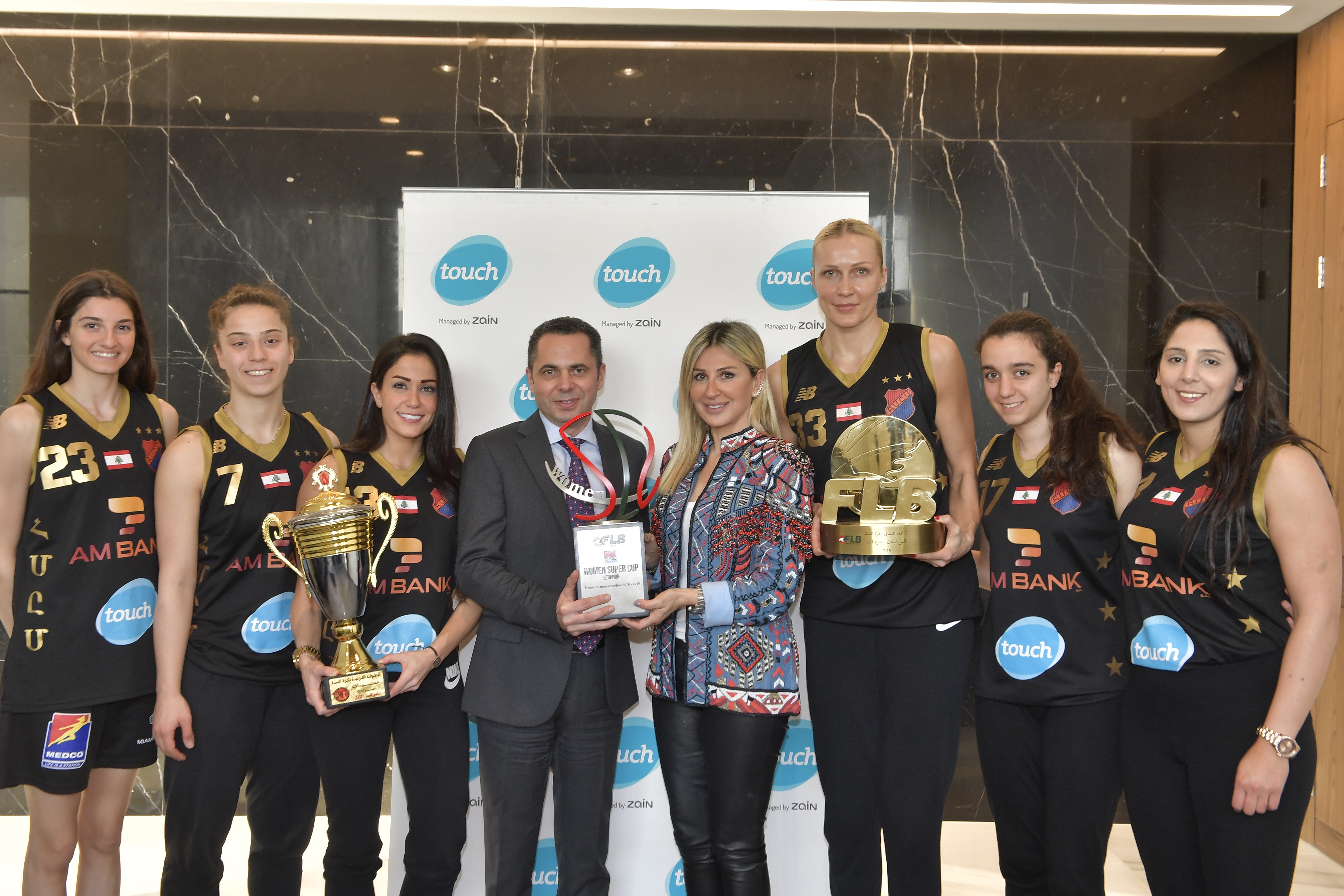 touch and Homenetmen Women's Basketball team celebrate winning three trophies this season.
Beirut - March 22, 2019: touch, the leading mobile telecommunications operator in Lebanon, managed by Zain Group, celebrated Homenetmen Women's Basketball team for winning three trophies this season. The team subsequently visited touch's head office and presented their trophies to touch Chief Executive Officer, Emre Gurkan.
touch is one of the major sponsors of the Homenetmen basketball club, and has been supporting the women's team for several years. Homenetmen women's team won the Super Cup, Lebanese Cup, and the Arab Championship, which is another one of their numerous accomplishments during the years.
Commenting on the latest silverware, Emre Gurkan said, "I would like to congratulate the Homenetmen Women Basketball Team for getting off with a strong start to dominating their way to the finals and winning the Lebanese Cup 2019 Championship. This is a very proud moment for us at touch and we look forward to many more future achievements throughout their basketball journey. We will continue to support both the Women and Men Homenetmen Basketball team, not only for their outstanding talent during their tournaments, but for the synergy and team work they bring to every game."
Taline Khatchadourian, the club's Manager, commented, "On behalf of Homenetmen Antelias, I would like to extend a heartfelt thank you for touch's commitment to making this team successful. The company's generous contribution helped make our vision a reality by achieving three trophies this season: Arab Championship, Super Cup and Lebanese Cup. Homenetmen Antelias will be the only team representing Lebanon in West Asia on April 2019, and we hope to add this trophy to our cupboards. We look forward to a strong long term partnership with touch in the coming years."
touch's support of Homenetmen basketball reflects the company's philosophy to back athletic talent, and basketball is an obvious sport given its loyal fanbase and its position as one of the most popular sports in the country. Homenetmen is a highly admired and successful team in the league.
Attachments