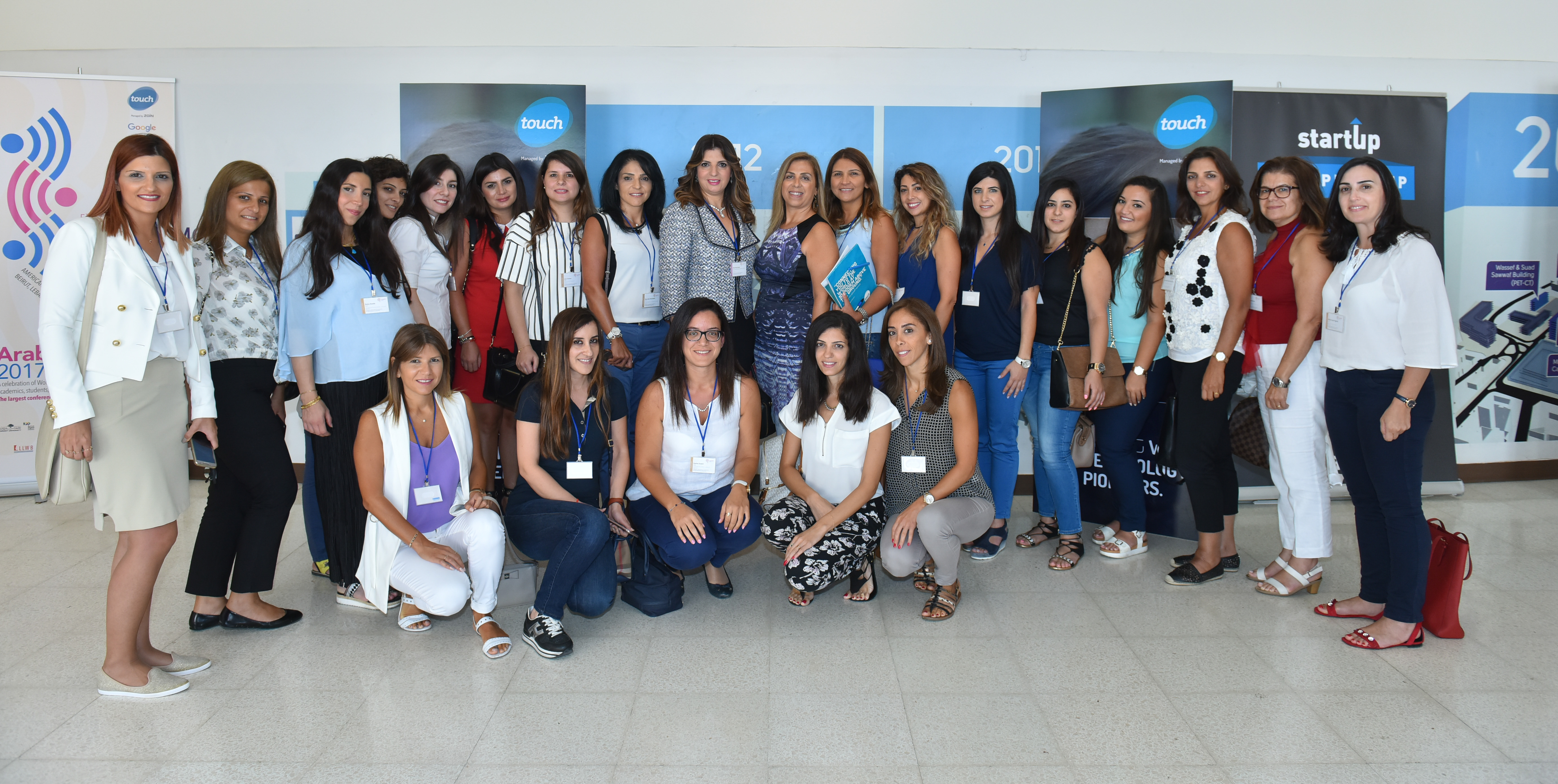 touch partners with ArabWIC empowering Women in Computing and the ICT Sector
Beirut - August 17, 2017: touch, the leading mobile telecommunications and data operator in Lebanon, managed by Zain Group, has partnered with ArabWIC association as a diamond sponsor for the "ArabWIC 5th Annual International conference on Arab Women in Computing", that took place between 10-12 August and was hosted at the American University of Beirut.
The opening session of the conference included speeches for Her Excellency Dr. Inaya Ezzeddine, Minister of State for Administrative Reform in Lebanon, Dr. Fadlo R. Khuri, AUB President, Dr. Wassim El-Hajj, Associate Professor and Chair of the Computer Science Department at AUB, and Professor Sana Odeh, Founder and Chair of Arab Women in Computing ArabWIC.
ArabWIC is a forward-looking association that aims to foster, support, retain and encourage collaboration among women in the hopes of growing their participation in the male-dominated Information and Communications Technology (ICT) sector.
touch's Corporate Sustainability and Social Responsibility (CSSR) program, Positive touch, places a great deal of emphasis on the empowerment of women as an avenue of societal advancement.
More than five hundred local, regional, and international men and women from diverse technology sectors, including academics, students, professionals, and entrepreneurs joined touch and ArabWIC at this event. Given this expansive participation, the conference constituted one of the largest conferences focused on women in ICT and tech related fields in the Arab World.
The three-day event featured several workshops, coaching sessions, plenary panels and discussion sessions as well as talks facilitated by several compelling keynote speakers. A hackathon for refugees was also part of the agenda, where teams worked on creating apps for social good.
Emre Gurkan, Chief Executive Officer of touch commented, "A strategy is never complete without all its elements, and a key element of our organization's strategy is gender equality in the workplace. We look to achieve this by providing equal opportunities for both genders and strive to have more females in executive roles at touch and throughout Zain as a whole. We also stand firm with initiatives that support and promote women, particularly in the field of ICT."
Rula Abu Daher, Chief Corporate Management Officer who was one of the keynote speakers, said, "There are certain stereotypes that chain women and their capabilities even in developed countries. In the telecom sector, women only occupy 3% of senior positions worldwide. Clearly, more needs to be done to maximize ICT women's opportunities as gender should never be a differentiator. Men and Women are all born with equal capabilities and how those potentials are used is what really differentiate people from each others."
An advocate for sustainability and societal good, touch will continue supporting initiatives working towards a society where the social, economic and political equality of the genders is achieved.
With truly inspiring goals and objectives, ArabWIC has successfully championed a community of more than 2,500 ambitious Arab women in technology from all around the world. ArabWIC has also succeeded in building and maintaining chapters in 17 countries internationally.
Attachments