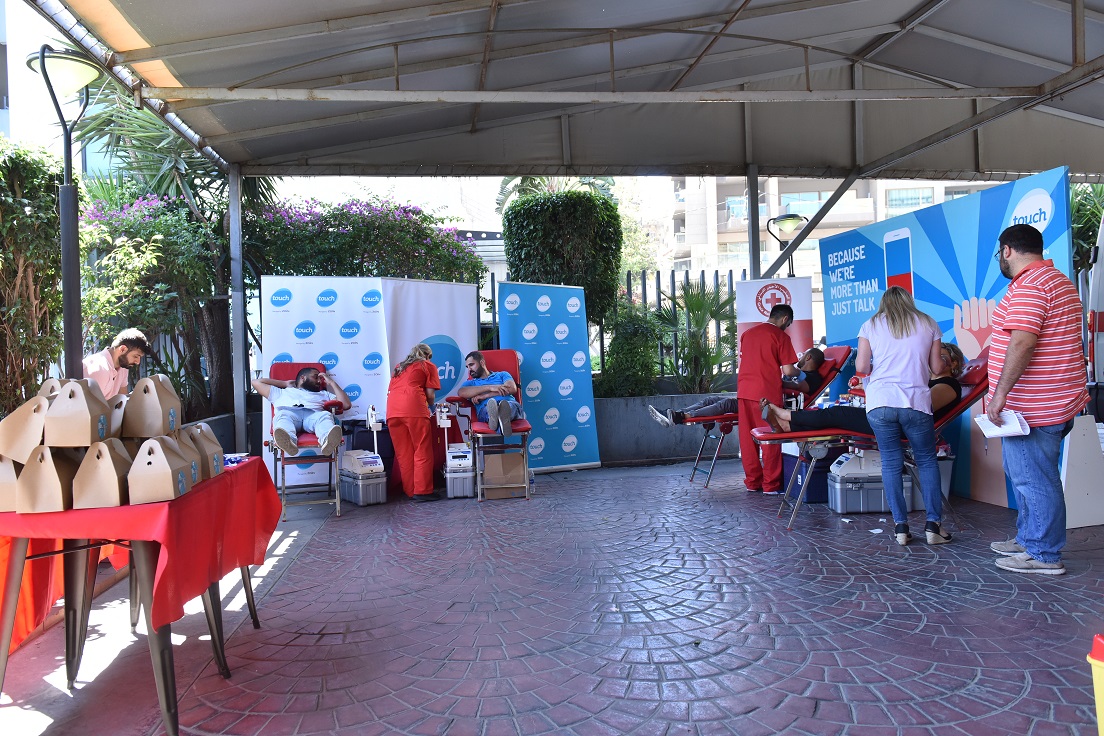 Beirut – June 22, 2018: touch, the leading mobile telecommunications and data operator in Lebanon, managed by Zain Group, has partnered with the Lebanese Red Cross (LRC) on World Blood Donor Day for a blood donation campaign targeting touch employees that took place at the company's headquarter.
Human blood is one of the most precious gifts of all, though blood banks across Lebanon often suffer from shortages in stocks. It is important for citizens to contribute to this worthy cause whenever possible, and as part of its internal corporate responsibility volunteering program, touch urged its staff to not only donate blood, but to also convince others to do so in order to contribute in increasing the blood units stock.
Commenting on the successful campaign, Emre Gurkan, Chief Executive Officer of touch said, "The main objective of this project is to promote and support positive citizenship through our Corporate Sustainability program "Positive touch". The program works towards fostering a healthy society as well as a culture of shared values. We praise LRC on its outstanding efforts in raising a culture of blood donation in Lebanon. Blood and blood elements play a central role in virtually every aspect of medical care and so it is crucial that we maintain ample reserves of this precious resource."
Blood banks in Lebanon continue to suffer from recurring shortages of blood stocks, with the families of patients often having to search for donors when necessary. touch's blood drive collected a significant number of blood units that were all sent to "Blood transfusion service center " of the LRC.
Attachments