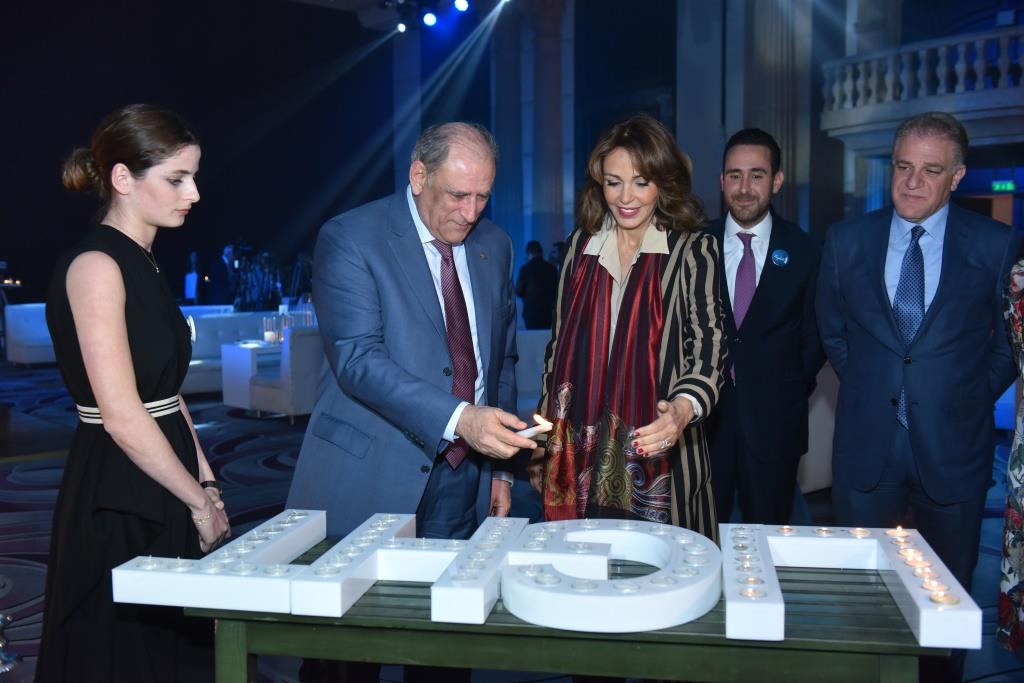 Longstanding partners touch and the Children's Cancer Center of Lebanon (CCCL) launch "Be Their Light" initiative. The initiative re-emphasizes the "Light a Candle" platform to aid in the collection of donations for children battling cancer
Beirut, December 15, 2017: touch, the leading mobile telecommunications and data operator in Lebanon, managed by Zain Group, announces the official launch of the "Be Their Light" initiative; a joint platform with the Children's Cancer Center of Lebanon (CCCL), aimed at raising funds for children suffering from the illness. The official launching event was held on Wednesday December 13th at Hilton Habtour, in the presence of His Excellency Minister of telecommunications Jamal Al Jarrah, CCCL's Chair Mrs. Nora Joumblatt, Chief Executive Officer of touch Emre Gurkan, the media and other invitees.
"Be Their light" is a celebration of touch's long-standing partnership with CCCL, which began in 2011 and marked the launch of "Light a Candle", an innovative digital campaign that supports the raising of donations through the touch self-care app. To amplify this campaign internally, touch introduced internally "Partner in life", a program that motivates employees to donate to help fund CCCL's treatment of children.
To mark this occasion in a creative manner, touch and CCCL partnered with six designers from Lebanon: Alaa Najd; Bokja; Kanz Handbags; L'atelier Nawbar; Poise Design; and Salim Azzam to design artistic pieces, inspired by the CCCL survivors. These pieces were auctioned during the event and the proceeds were raised for CCCL. Over the past six years, touch has managed to raise around $374,000 for the CCCL with the support of the Ministry of Telecommunications.
In her speech CCCL Chair Mrs. Nora Joumblatt said, "We would like to express our sincere thanks and appreciation to both touch and the Ministry of Telecommunications for their generous support to the Children's Cancer Center of Lebanon through the years and through this unique event… and we also would like to thank the artists for their innovations in support of our kids at the CCCL. "
Commenting on the initiative, touch CEO Emre Gurkan said, "We have partnered with CCCL in our mission to leave a positive touch in the Lebanese society. We are humbled by their noble cause and remain committed to offering them our continued support. "Be Their Light" is yet another worthy manifestation of this great partnership that we shall carry forward."
The Minister of Telecommunications Jamal Al Jarrah announced that the support for the Children's Cancer Center of Lebanon (CCCL) will be raised to US$150,000 in 2018. His Excellency praised touch's strategic decision to support humanitarian causes that contribute to social development and said, "We encourage the support of such worthy causes that are of great benefit to the society. There is nothing more worthy than saving a child's life and elevating a family's suffering, positively affecting society." His Excellency stressed that the Ministry of Telecommunications, touch and Zain Group will continue to stand by the center and support it every way possible.
touch's self-care app has already exceeded 700,000 downloads and is currently the highest rated telecom self-care app in the region on Google Play. Upon accessing the app, a user has an option to light a candle for the CCCL children in exchange for an amount of $1, $5, $10, $15, or $20, which is deducted from the customer's credit on prepaid lines or added to the bill of postpaid lines holders. The money generated is then donated to the CCCL.
Attachments