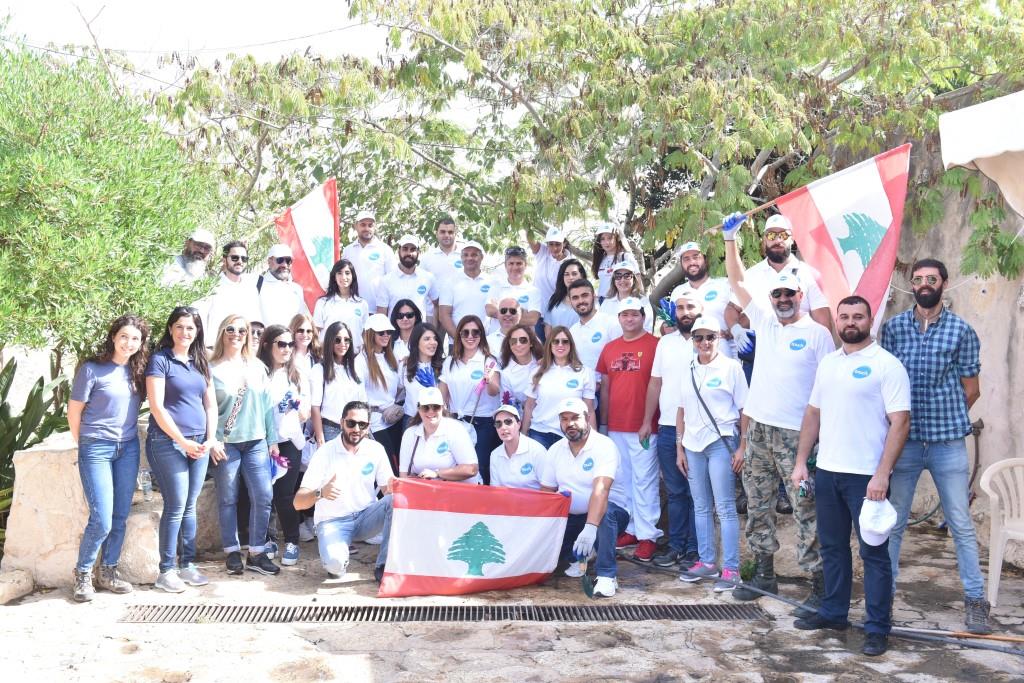 touch plants 8,000 trees in South Lebanon as part of its 'touch forest' initiative for a greener country.
Beirut - October 25, 2018: touch, the leading mobile telecommunications and data operator in Lebanon, managed by Zain Group, announced the extension of its partnership with the Lebanon Reforestation Initiative (LRI) NGO. Dubbed touch forest 4, the latest cooperation, which is the fourth in the two organizations' efforts together, entails the launch of the South Social and Environmental Corridor, comprised of the planting of 15 hectares of trees in Qana, Ramadiyeh, and El Qlaiaa in South Lebanon.
touch has planted 8,000 seedlings in South Lebanon in support of the National Reforestation Plan, with the aim to achieve a more stable ecosystem. On the occasion of the launch of touch forest 4, community members, media, and touch employees participated in a full environmental day to plant seedlings in Qana.
touch forest is well aligned to the company's Corporate Sustainability program Positive touch, reinforcing the United Nations' Sustainable Development Goal number 15, which looks to protect, restore, and promote sustainable use of terrestrial ecosystems and sustainably manage forests.
Commenting on the latest reforestation efforts, touch Chief Executive Officer Emre Gurkan said, "touch forest is one of our initiatives in the area of environmental sustainability that contributes to preserving and expanding green areas across Lebanon. We are very keen to continue this program because of its positive impact on so many levels. touch forest 4 will result in an increase in green areas across the south of Lebanon and will preserve the watershed, allowing for a safer habitat and passage for wildlife. Ultimately, this will result in a positive social impact, encouraging social cohesion between municipalities and the communities."
Maya Nehme, Ph.D., LRI's Executive Director said in her remarks: "We are pleased to partner with touch in their green initiative for the third year. The reforestation of Qana, Ramadiyeh and El Qlaiaa in southern Lebanon is an extension of the social and environmental corridor in the south, which we have been working on since 2015. Our joint efforts will undoubtedly contribute to raising environmental awareness at the national level in addition to contributing to 40-Million-Tree Program."
The touch forest initiative was first launched in 2016 and has contributed to the planting of 16,700 trees, supporting the Lebanese government's 40-million-tree campaign that was launched in 2014. The touch initiative has gone further to mentor seedling survival and management while supporting the government's efforts to educate local communities on modern reforestation practices.
Attachments