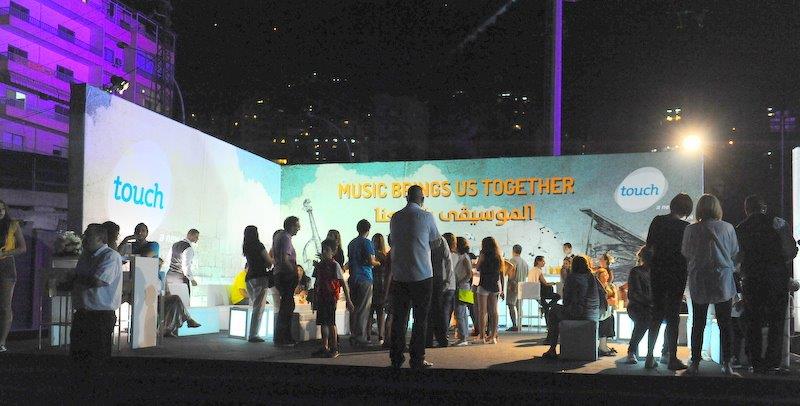 touch supports local festivals leveraging tourism and the economy
Beirut, July 6, 2014: With the beginning of summer season and the launching of tourism activities in Lebanon, touch the leading mobile telecommunications operator managed by Zain is sponsoring, in line with its Corporate Social Responsibility (CSR) strategy, a number of cultural events including Jounieh and Baalbek International festivals. touch's initiatives fall within the company's continuous support to vital local sectors, among which the tourism industry as a major contributor to the Lebanese economy.

"Our strong commitment towards local development is aligned with Zain Group CSR policies, and reflects the telecommunications sector's impact going beyond infrastructure, networks, phone devices, voice and data. In fact, the mobile telecom sector has proven to induce radical changes in the 21st century. As a matter of fact, and as per the latest research studies, mobile operators contribute 1.4% to global GDP directly via their revenues, which are expected to grow a robust 2.3% by 2017. The mobile industry also supports millions of jobs - projected to grow to 9.8 million jobs worldwide by 2017, driven largely by the continued growth of mobile usage in emerging markets," stated the Vice Chairman and General Manager of touch, Mr. Wassim Mansour.

While working on providing a high level service in connecting citizens together, touch supports causes that are of interest to the local community, including cultural, educational, and social activities in addition to encouraging innovation.
Attachments