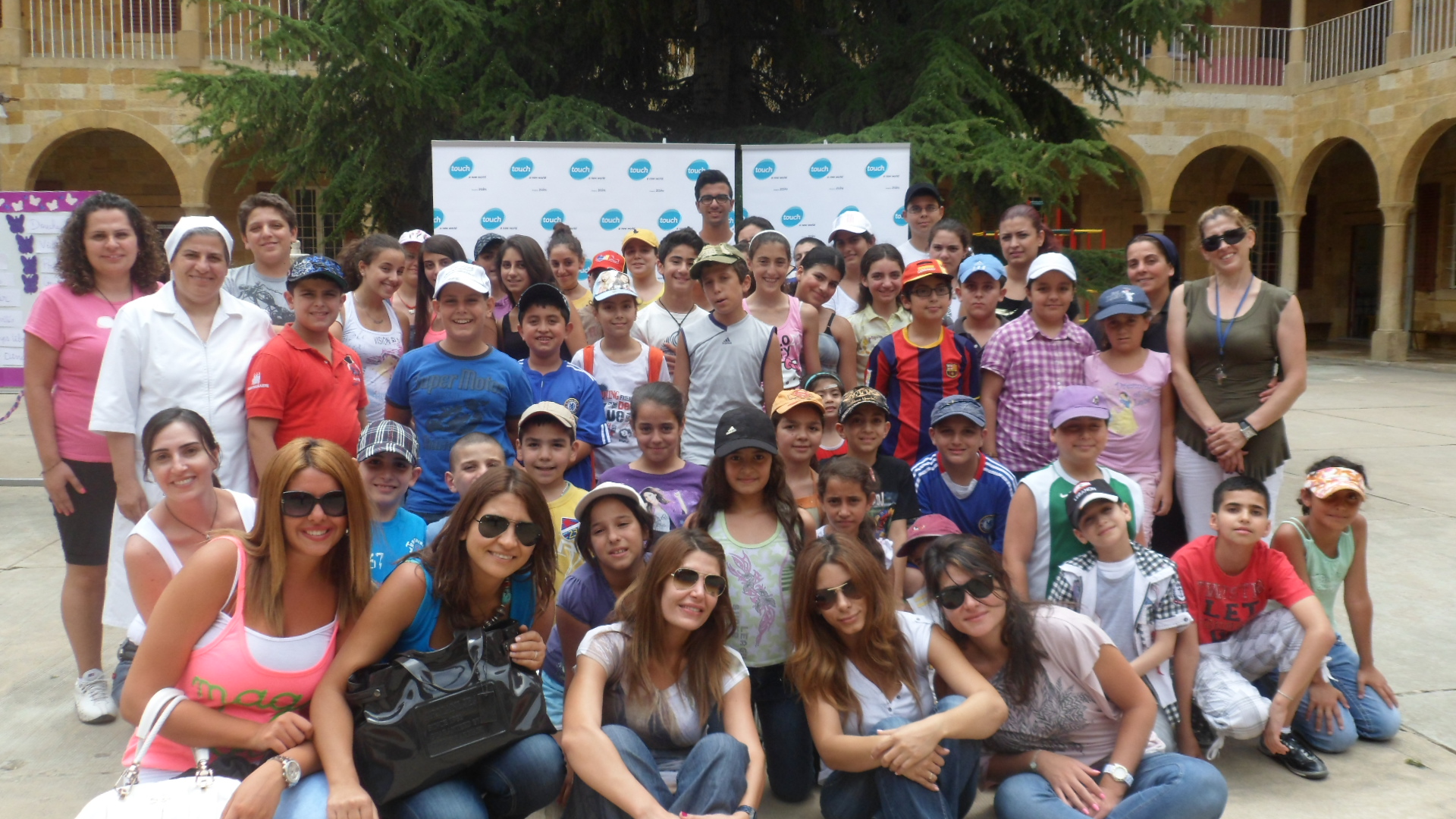 Beirut, 12th July 2012: Always extending its support to the Lebanese community and particularly to active associations,touch, the leading mobile telecommunications operator and Zain affiliate in Lebanon, announced its full support for the summer camp organized by the Sisters of Charity at the St. Vincent Monastery in Brummana.
The camp hosts more than 100 children experiencing difficult social circumstances. The two-week activities are fully covered and supported by touch.
Commenting on this initiative, Ghada Barakat, Corporate Communications & Relations Manager at touch said: "We work relentlessly with established civic organizations contributing efficiently to improving the living standards of different social segments. In line context, the summer camp not only provides an entertainment atmosphere for the children but also provides them with an educational and intellectual value.

Touch's support for such projects is steadfast and sustainable as we remain loyal to the values of our corporate social responsibility strategy."
The camp held by the Sisters of Charity at the St. Vincent Monastery, between the 5th and the 20th of July, includes a variety of activities for kids between 5 and 12 years old. These activities comprise educational and cultural programs, besides dedicating a considerable slot for fun and gaming activities in addition to three outings.
Attachments