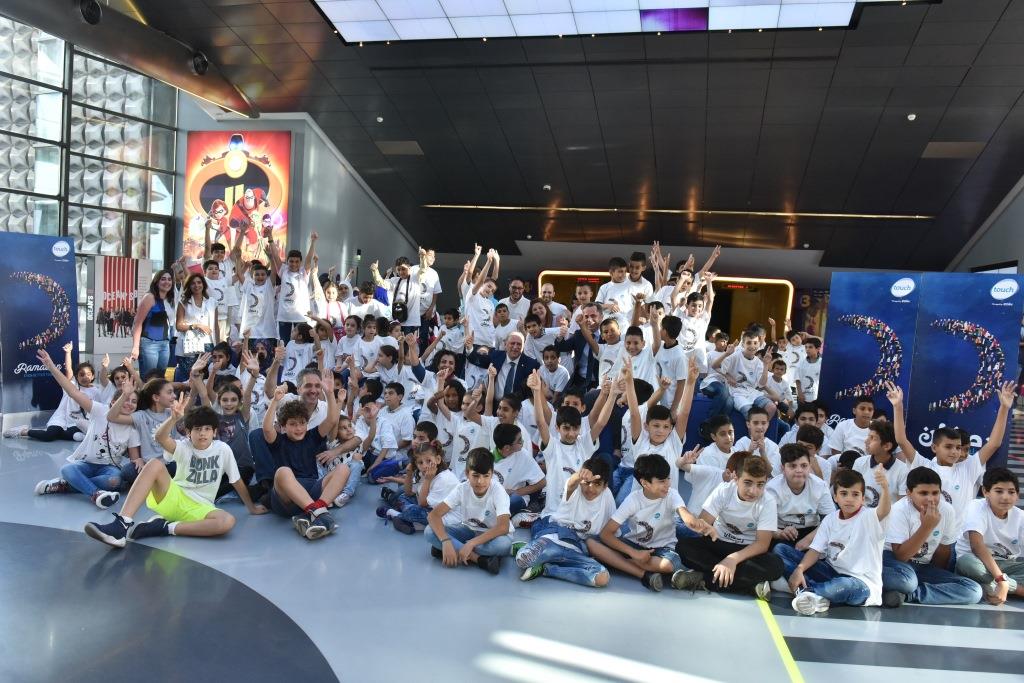 touch and G Association cooperate to bring smiles to the faces of 200 children during fun day marking Ramadan
Beirut - June 13, 2018: touch, the leading mobile telecommunications and data operator in Lebanon, managed by Zain Group, announced its successful partnership with G Association to organize the annual orphan day, held during the holy month of Ramadan. Activities at the event included approximately 200 children from four associations including SOS, Mohamed Khaled, Al Mabarrat, and Dar Al Aytam Al Islamiah.
The event took place on June 11 in Beirut Souks, at Cinema and Cosmo Cities, where touch employee volunteers, the local community, and underprivileged children enjoyed a fun day out filled with surprises, activities, and a green show promoting sustainability. The activities were then followed by an Iftar gathering.
touch's combined efforts with G Association form part of the company's strategy to maintain its relationship with the local community through its Corporate Sustainability program, "Positive touch". Through this program, touch looks to support humanitarian, social, and cultural issues in Lebanon, and to promote a culture of positive shared values that make a difference in society in the long-run.
The Minister of Telecommunications in Lebanon, Mr. Jamal Al Jarrah thanked "touch for supporting this event during the month of Ramadan, which touch considers an integral part of its social and humanitarian responsibilities in Lebanon". He also" encouraged touch, G Association, and the Lebanese community to participate in more humanitarian efforts that contribute to alleviating the sufferings of the less fortunate in the world we live in."
Commenting on the partnership, Emre Gurkan, Chief Executive Officer at touch, said, "Our partnership with G Association is a fundamental aspect to our aspiration to achieve a positive touch in the Lebanese community. touch organizes special Ramadan activities annually, targeted at the less fortunate, reflecting our way of supporting social segments, including children, because it is our duty to contribute in realizing the real meaning of sharing of the month of Ramadan.."
Nader Nakib, Founder of G Association said, "G is proud to partner with touch in bringing smiles to the faces of 200 orphans this Ramadan. Activities on the occasion reflected a full day of fun, and the happiness we witnessed on the children's faces was worth all of our combined efforts."
G Association is a green NGO committed primarily to providing effective solutions for organizations to promote a healthier environment, a cleaner earth, and a more sustainable future.
Attachments