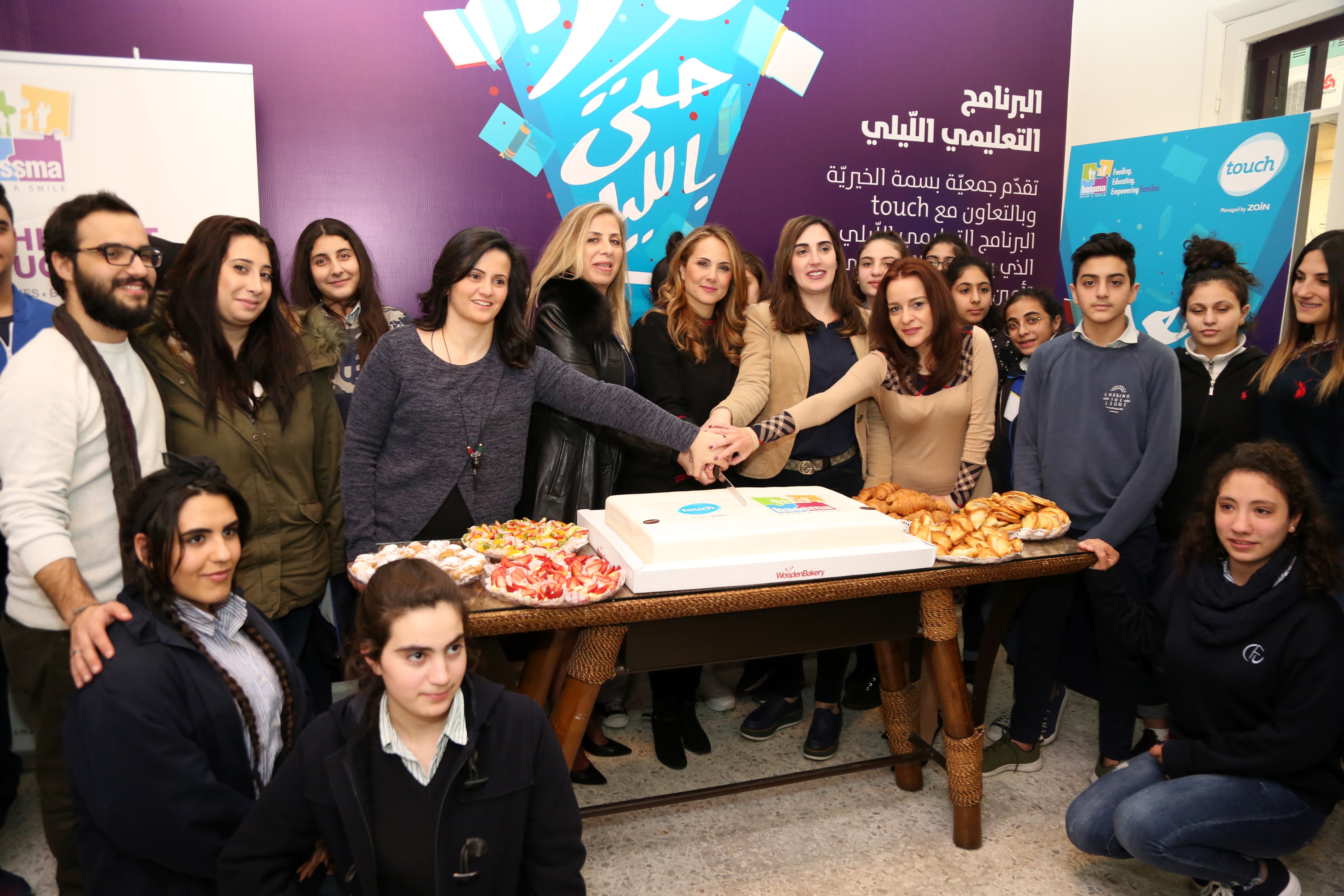 touch and Bassma launch the Night School Program for the second consecutive year following impressive academic results.
Beirut - February 20, 2019: touch, the leading mobile telecommunications and data operator in Lebanon, managed by Zain Group, announced its partnership renewal with Bassma Association after the outstanding success of the Night School Program, in which 95% of students passed their 2017/2018 academic year.
touch is extending the partnership for a second phase in the 2018/2019 academic year, directly benefiting 60 public school students in the 7th, 8th and 9th grades. Participating students come from underprivileged families and face learning difficulties at school.

The Night School Program offers courses in Mathematics, Physics, Chemistry, Biology, French and Arabic. The program aims to ensure a secure environment in which students can achieve academic progress, develop new skills and capacities, and bridge any learning deficiencies. The program is also focused on making sure students succeed in their academic year and official exams (Brevet).
Commenting on the partnership renewal, Emre Gurkan, Chief Executive Officer of touch said, "touch's partnership with Bassma is well-aligned with our own corporate sustainability program, Positive touch, which has a keen focus on youth and educational development. Supporting Bassma to help underprivileged children successfully complete their academic year, transform their lives, and have them gain confidence is a mandate we happily and proudly sign up to."

Bassma's President Sandra Klat Abdelnour said: "Never say a child is unable to learn and succeed. Give him/her a safe, healthy and warm environment to learn in, the right tools, pedagogical teachers, and they will do miracles! Thanks to the precious support and involvement of touch we have been able to witness these miracles, as hopeless case students enrolled in Bassma's night school all succeeded at the end of their academic year, after only six months of intensive courses. Therefore, all children are able to learn and succeed; they only need the opportunity to do so".

This initiative falls under the United Nations' Sustainable Development Goals (SDG) number 4, which focuses on quality education, and comes in line with touch's corporate sustainability program "Positive touch".

Established in 2002, Bassma Association is a non-profit humanitarian organization for social development based in Lebanon. Its mission is to empower the most deprived families to reach self-sufficiency. In addition to courses, Bassma also provides transportation, learning material, meals and psychological follow up.
Attachments