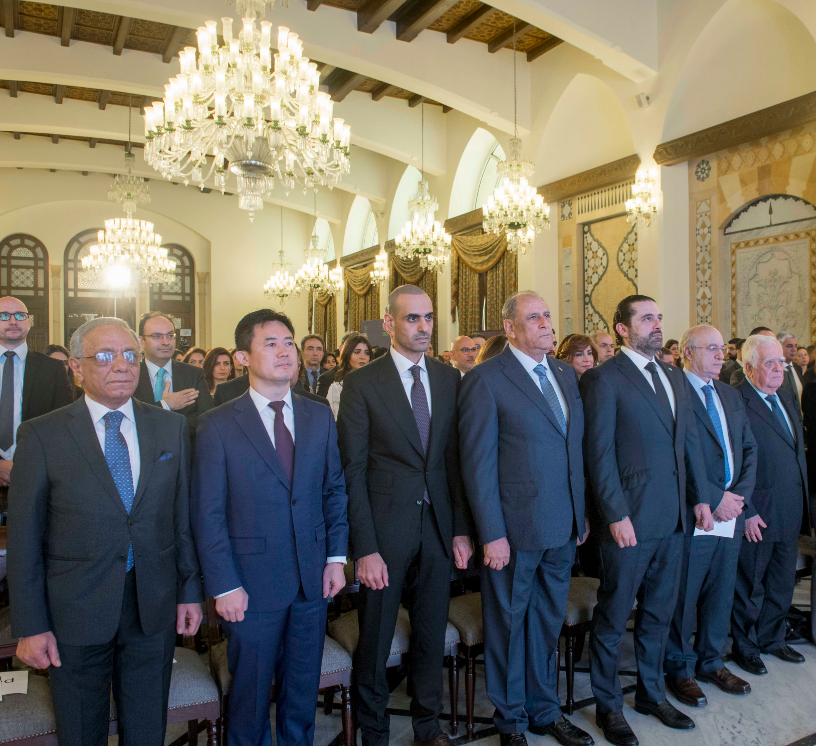 Under the patronage of HE Prime Minister Saad Al Hariri touch makes its first move into the venture capital world in support of innovative startups.
•touch Chairman, Bader Al-Kharafi: This initiative will go a long way in developing and maturing the venture capital market in Lebanon
Beirut, February 20, 2018: touch, the leading mobile telecommunications and data operator in Lebanon, managed by Zain Group, announced that under the patronage and in the presence of HE Prime Minister Saad Al Hariri, a telco investment fund called MIC Ventures was launched to invest in ICT startups.
A ceremony held on February 19th, 2018 at the Grand Serail, where HE the Minister of Telecommunications, Jamal Jarrah was also present, touch revealed it would serve as a strategic partner for startups invested in by MIC Ventures.
MIC Ventures is set to raise a pool of funds and collaborate with experts from the mobile operators in Lebanon to invest in early and mid-stage technology startups, while focusing on ICT startups and other knowledge-based sectors. The network operator will then identify and assess project deliverables and innovative breakthrough technologies, meant to offset the decreasing revenues from traditional voice and data services. touch will further provide these entrepreneurs with an incubator working space, logistics, and technical support.
Zain Vice-Chairman and Group CEO, and touch Chairman, Bader Nasser Al-Kharafi attended the launch and commented, "We are extremely proud to be part of MIC Ventures initiative that is supported through the vision of His Excellency, Prime Minister Saad Al Hariri who continues to champion causes for youth development and the growth of a startup culture in Lebanon, in coordination with His Excellency, Minister of Telecommunications Jamal Jarrah."
Mr Al-Kharafi continued, "At Zain and touch, we are synonymous with pioneering the regional mobile industry and leading by example. Five years ago, we took a bold decision to innovate through identification of and investment in venture capital funds and startups to gather expertise, differentiate ourselves and offer customers inspiring digital services. Zain has gone on to conclude four venture capital transactions to date, two for the MENA region, one for Europe and the other for the US market. We shall bring this experience to bear within MIC Ventures, ensuring that it flourishes. Zain and touch, are committed to continual investment in the Lebanon start-up ecosystem and firmly believe such an initiative will go a long way in developing and maturing the digital ecosystem and venture capital market in Lebanon."
touch Chief Executive Officer Emre Gurkan said, "As mobile operators, it is fundamental to innovate to remain relevant and explore new opportunities to differentiate ourselves. We are excited to be a part of this fund geared at investing in promising entrepreneurs in Lebanon dedicated to building the country's and the region's best technology companies. We aim to leverage the development of these startups in several ways, including bringing unique and life-enriching digital products and services to our customers."
As part of their strategic pillars, mobile operators widely invest in startups to accelerate innovation, enrich their content, and strengthen economic growth.
Zain's own Digital Frontier and Innovation (ZDFI) is charged with focusing on areas of innovation, which has resulted in the operator playing an active role in corporate venturing. In its aim to becoming a regional innovation trendsetter, Zain will support touch and focus on digital services, corporate venturing, and smart cities.
Attachments