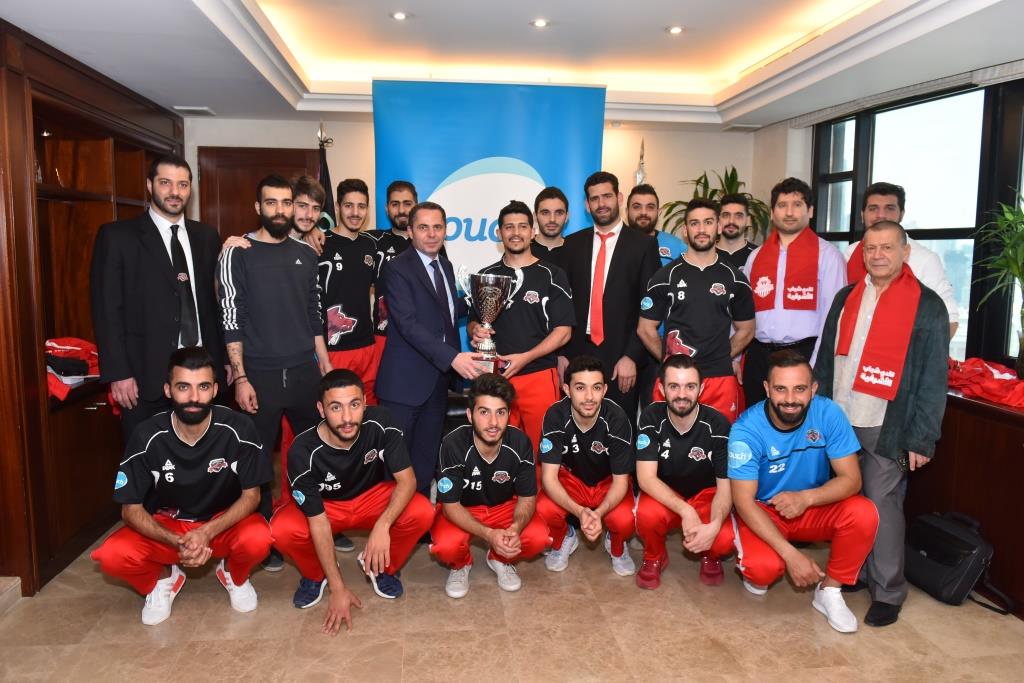 touch recognizes Achrafieh Youth Club for championing the Futsal Cup 2017
Beirut – April 12, 2017: touch, the leading mobile and data operator in Lebanon, managed by Zain Group, hosted a special event in recognition of the Achrafieh Youth Club (AYC) for championing the Futsal Cup 2017 in Lebanon. The gathering was held at touch offices in the presence of the company's Chief Executive Officer Emre Gurkan, who was presented with the Achrafieh Youth Club trophy as a gesture of appreciation for touch's support of the championship.
touch, which sponsors AYC, has always valued and supported youth-related activities, including sports, in a bid to foster a healthy society. Futsal is a type of indoor football that is played with a smaller ball than regular football. The sport's surface, ball and rules place an emphasis on improvisation, creativity, and technique as well as ball control and passing in small spaces.
Commenting on the sponsorship, Emre Gurkan said, "It gives me great pleasure to see the Achrafieh Youth Club champion this year's Futsal Cup. We couldn't be more proud of their efforts, bearing in mind that such a championship requires a great deal of hard work, coordination and commitment. Futsal is a very special kind of physical activity given its enhancement of youngsters' discipline, while adding to their creativity and elevation of their sense of responsibility. Supporting AYC is a reflection of our strong belief in the country's youth."
AYC was founded to improve players' technical abilities and skills, helping each participant to reach maturity in the game while nurturing their temperament. The club development program for the players focuses on four key target areas: motor skills, cognitive skills, personal skills and social skills.
Attachments