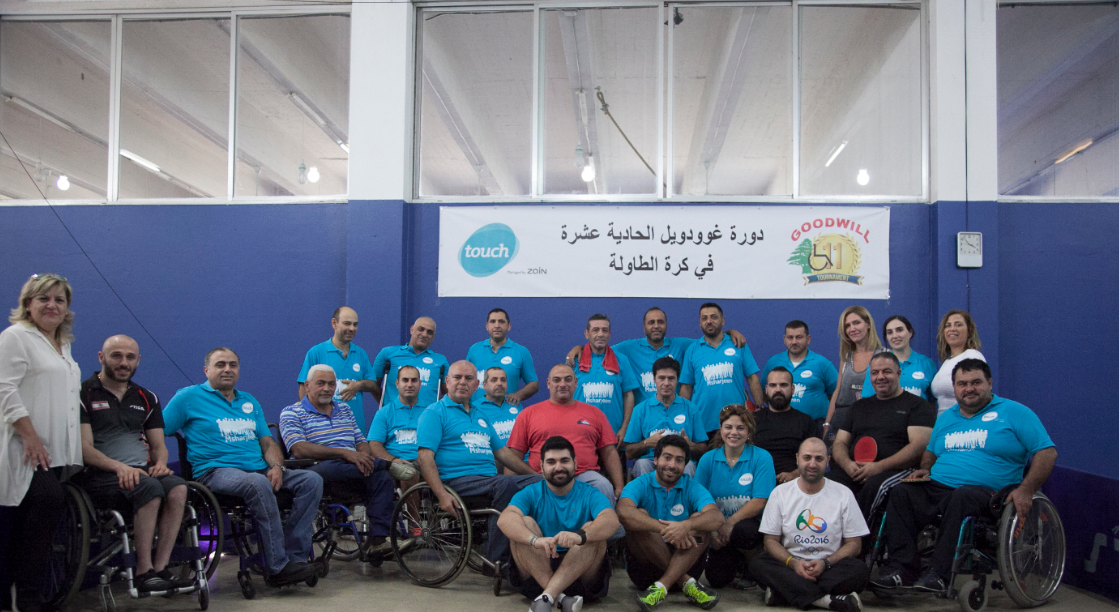 touch and Goodwill Sporting Club hosted the 11th Ping Pong tournament
Beirut, 10 November 2016: touch, the leading mobile and data operator managed by Zain, and the Goodwill Sporting Club for the Disabled hosted a joint event for the Goodwill Club's 11th Tournament for table tennis, more commonly known as Ping Pong. The tournament was an embodiment of positivity and hope, as people with different physical capacities competed against one another with the highest of spirits.
As part of its Corporate Social Responsibility platform Positive touch as well as its internal volunteering program, touch aims to foster a culture that values the betterment of the Lebanese community. The company invited its employees to join in on this exciting event, encouraging them to show off their skills and challenge disabled individuals who are counting on their support.
Commenting on this philanthropic and heartwarming event, Lara Haddad, Vice Chairman at touch said, "The importance of this tournament lies in its simplicity, bringing people together through Ping Pong in order to stand against and challenge the hardships of disability. We would like to congratulate all the winners for their great performances, and everyone else who joined us for this special event that truly celebrates hard work, discipline and hope.
Also commenting on the tournament, Fady Hanna, the president of the Goodwill Sporting Club, he said, "I would first like to extend my sincerest thanks to all of those who could be with us today, especially touch and its kind employees for making this event possible. The Goodwill Sporting Club, which supports all kinds of disabled sports, thrives on the concept that nothing is really impossible if minds are set in the right direction. The dominant spirit of enthusiasm is truly humbling; this tournament celebrates hope, talent and a truly exciting sport."
Attachments