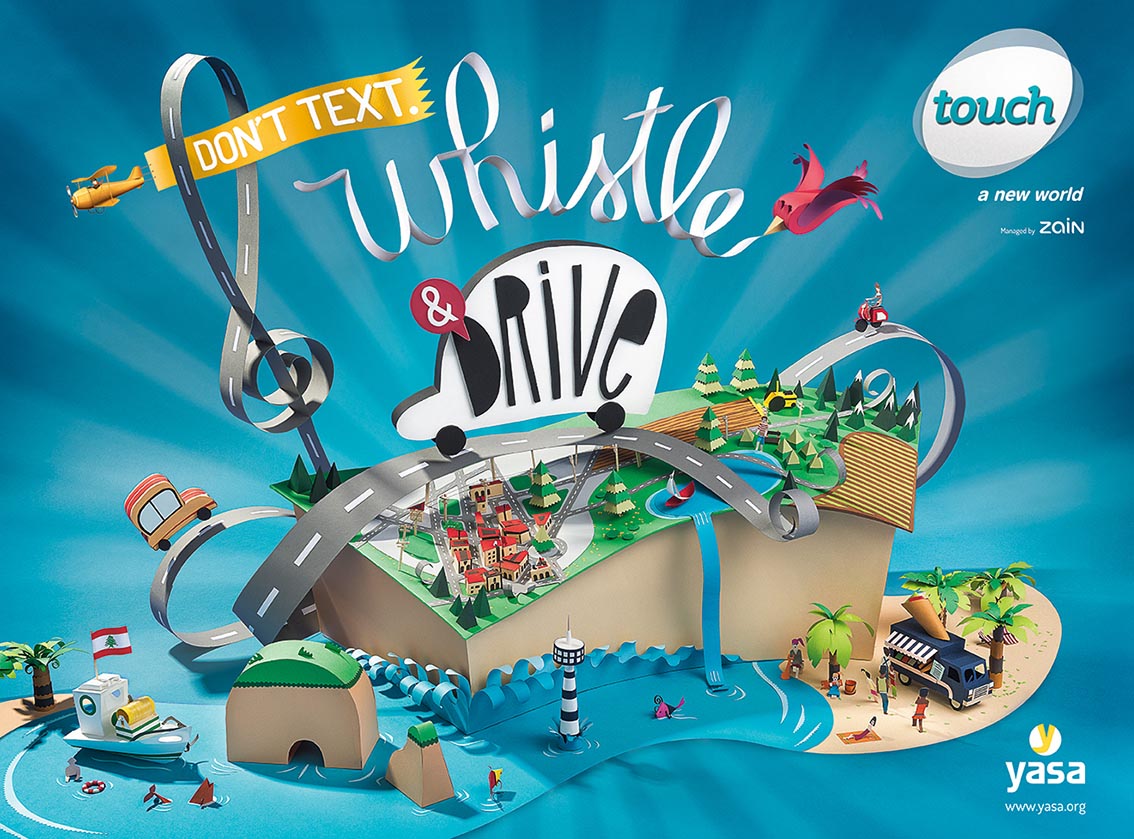 Beirut, 16 May 2013: In light of the initiatives organized during the second UN week for road safety, touch, the leading mobile operator managed by Zain, along with YASA launched Phase 2 of the "Don't text and Drive" campaign that aims to raise awareness of the dangers of texting while driving.

The announcement took place during a press conference on the 14th of May at the Phoenicia Hotel with the presence and under the auspices of the minister of Telecommunications, Nicolas Sehnaoui. Present at the conference were high ranked officials from Internal Security Forces (IFS), Civil Defense, the Red Cross along with municipality and NGO representatives and media figures. This initiative was registered on the global agenda of "The Second United Nations Global Road Safety Week" offering an opportunity to highlight the myriad challenges that pedestrians face around the world and also contributing to achieve the "goal of the Decade of Action for Road Safety 2011-2020 to save 5 million lives."

The Corporate Communications and Relations Manager at touch, Ghada Barakat, explained that the "Don't Text and Drive" campaign is a sustainable initiative to promote drivers' and pedestrians' safety in line with the UN Second Road Safety Week. Research has shown that texting while driving is 6 times more dangerous than driving while intoxicated."

YASA's founder, Ziad Akl, focused on the choice of date for this occasion in the scope of the Second UN Global Road Safety Week and confirmed that this national initiative is paralleled with several others taking place around the world."
Head of Public Relations at the Internal Security Forces, Lieutenant Colonel Joseph Mousallem, explained that the Lebanese police have established a specific traffic unit and special education programs to train the youth about the correct bylaws and to prepare them for driving on the Lebanese roads.

From his side, Minister Sehnaoui explained that the rise of new technology has brought on numerous dangers stressing on the importance of spreading awareness, especially to the youth, about the dangers of using mobile phone while driving, such as texting, using applications and networking on social media. He referred to the accomplishments achieved during the past year and a half whereby "the increase in the number of smartphone users has been notably recorded to match the number of users in the US", mentioning that "more than 1.8 million mobile internet subscribers have been reached, placing Lebanon in the fourth place regionally."
Attachments