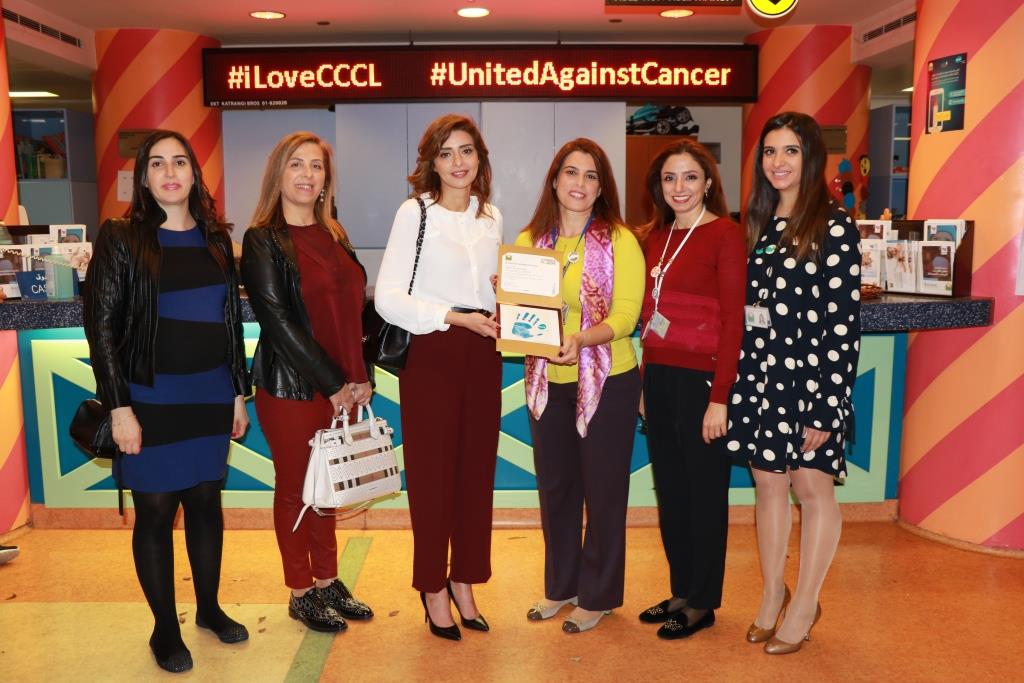 touch and the Children's Cancer Center of Lebanon Join Hands to Save a Life
Beirut, December 15, 2016: Through the Children's Cancer Center of Lebanon "Hands of Hope" program, touch, the leading mobile provider in Lebanon, managed by Zain Group, provided the treatment cost of a chemotherapy course for Mehdi, a patient at the CCCL. The project was launched in November 2016 and extends for a duration of a year. Caring for our children's health and their wellbeing is at the heart of "Positive touch", the company's Corporate Social Responsibility (CSR) program.
Following the launch of this project, touch visited CCCL to meet Mehdi and his parents and to officially announce touch's adoption of his case, securing a year's worth of needed chemotherapy. This is all in the hopes that touch's joint efforts with CCCL will be translated into Mehdi's full recovery.
Commenting on this joint project, Mrs. Lara Haddad, Vice Chairman of touch, said, "This project is aligned with our CSR strategy and program "Positive touch". It also stems from our solid and long term partnership with CCCL. We are always humbled by these children; it is incredible how their positivity shines a light through us all. It is for that very reason that we aim to give back with the greatest gift possible, which is the gift of hope. Through initiatives like these, touch wishes to save more lives by supporting the center and its 300 young patients who are currently under treatment."
Mrs. Hana Chaar Choueib, CCCL General Manager, thanked touch for their continuous support over the years and emphasized the importance of the center to the community saying: "being only dependent on donations, the CCCL is currently caring for 300 kids with cancer coming from all over Lebanon and the region; where the best treatment is offered at no cost to the families, and without any discrimination." And added that "such partnerships with companies constitute the backbone for CCCL fundraising programs in order to ensure constant funds for the treatment of patients."
Touch has been engaged in multiple projects with the CCCL. As part of its internal CSR program, touch introduced "Partner In Life", an initiative that encourages touch's very own employees to donate. In this context, Haddad added "A year ago, we shared with our employees the story of Lucas, a boy who was admitted to the Children's Cancer Center of Lebanon (CCCL) at the age of 5 months after being diagnosed with High Risk Neuroblastoma. Through "Partner In Life" touch employees offered Lucas financial support in order to help carry out his treatment. Thankfully, they managed to make a difference in his life. We hope we can do the same in Mehdi's."
Attachments