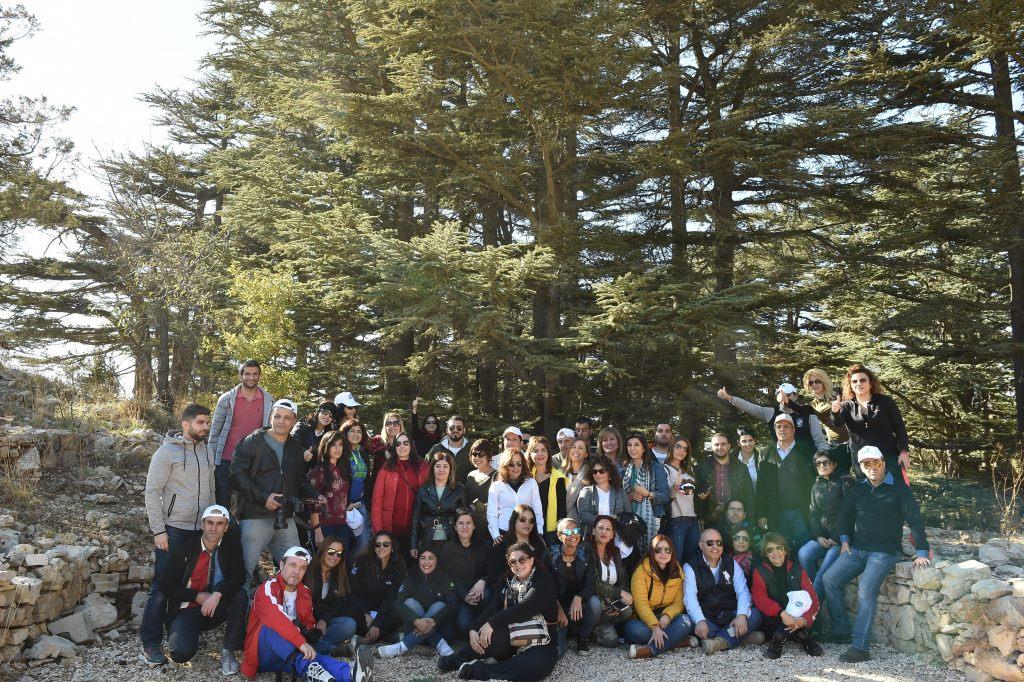 Another step towards a greener Lebanon. touch brings "touch forest" to Tannourine and Ehmej
Beirut, November 28, 2016: In line with its Corporate Social Responsibility program "Positive touch", touch, the leading mobile provider in Lebanon, managed by Zain Group, partnered with Lebanon Reforestation Initiative (LRI), a program funded by the United States Agency for International Development (USAID) and implemented by the United States Forest Service (USFS), to expand its environmental initiative "touch forest".
In February 2016, touch planted 1500 trees in a total area of 3 hectares in Anjar and Rachayya Al-Wadi in Bekaa, a space now known as touch forest. To take the initiative further, touch, and the Municipalities of Tannourine and Ehmej, planted another 3.5 hectares of land in Ehmej, and 2.5 hectares in Tannourine. Touch, along with a number of its employees and media personnel, visited the site in Tannourine to plant its first trees. Thanks to the hard work and dedication of the civil society and local residents of the area, touch successfully planted 1600 seedlings in each of Tannounrine's Cedar Forest Nature and Ehmej Forest Nature Reserve. This constitutes an important step towards connecting green spaces, improving biodiversity and habitat as well as preventing soil erosion.
In light of this tremendous accomplishment, Mrs. Lara Haddad, Vice Chairman at touch said: "Our solid Corporate Social Responsibility program, Positive touch, dictates certain duties, particularly given that touch is an integral part of the Lebanese society. It has been an honor to pursue a valuable environmental initiative like touch forest. I am confident this project will leave positive environmental and economic effects on Tannourine and Ehmej, two municipalities that constitute real national treasures. Touch will continue to undertake projects aimed at helping regain a greener Lebanon."
The green initiative "touch forest" is part of the larger National Reforestation efforts within Lebanon's National Reforestation Action plan which was launched by the Lebanese Government through the Ministries of Agriculture and Environment.
Attachments