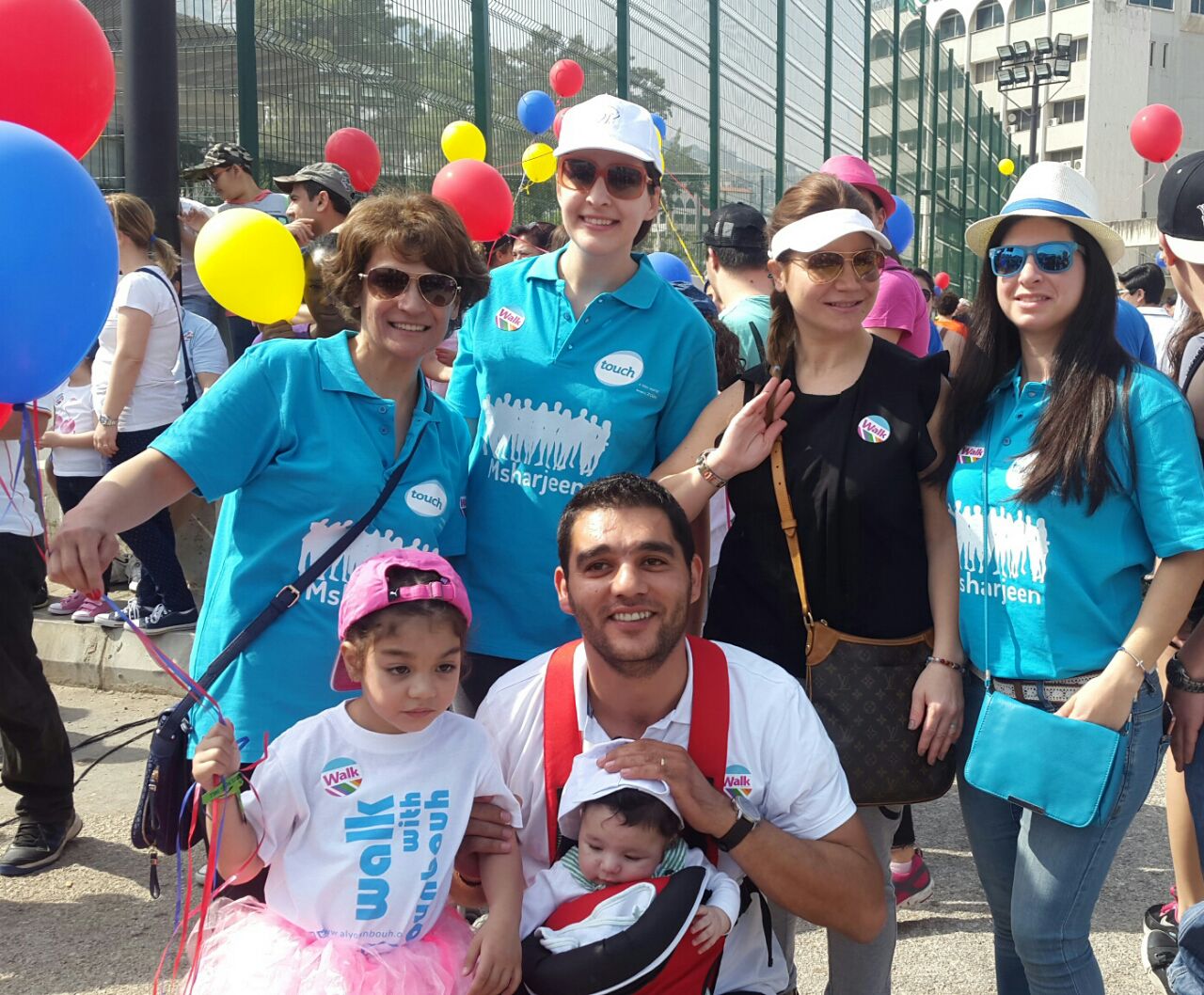 touch Participates in the "Walk with Al Younbouh" March. Embracing and supporting people with special needs for the development of society


Beirut – 27 April 2016: For the tenth consecutive year, touch, the leading mobile telecommunications and data operator in Lebanon, managed by Zain Group, a leading telecom innovator in eight markets across the Middle East and Africa, supported the annual march of the Al Younbouh association, "Walk with Al Younbouh", to support the integration of people with special needs.

"Walk With Al Younbouh" has become an annual tradition. This year thousands of people participated all carrying inspiring slogans such as, "with every step you draw a smile and with every smile you fill hearts with joy". This movement ultimate aim is to spread awareness about the need to encourage, embrace and support young people with special needs in the Lebanese society.

The march departed from the Fouad Chehab Stadium in Jounieh. The participants roamed the streets of the city including a number of touch employees who participate on an annual basis. In fact, touch's support for this event is based on its profound belief in the importance of embracing these people with special needs and helping them blend and feel accepted by society. It also stems from its corporate social responsibility program for volunteer work.

The Corporate Communications and Relations Manager at touch Ms. Ghada Barakat commented on the event saying, "We share a long and sustained partnership with Al Younbouh, and we are keen to be part of this annual march through the participation of our employees. We have taken it upon ourselves to contribute to raising awareness about the need to support these young people with special needs who we truly believe are an integral part of society. We are determined to offer all the support to Al Younbouh, which in turn is doing a great job in the rehabilitation of these young people and developing their practical and intellectual abilities. "

Touch, through its corporate social responsibility program "Positive touch", is a strategic and supportive partner for many institutions and Non-Governmental Organizations whose activities and programs deal with multiple humanitarian, social and economic issues.

Attachments