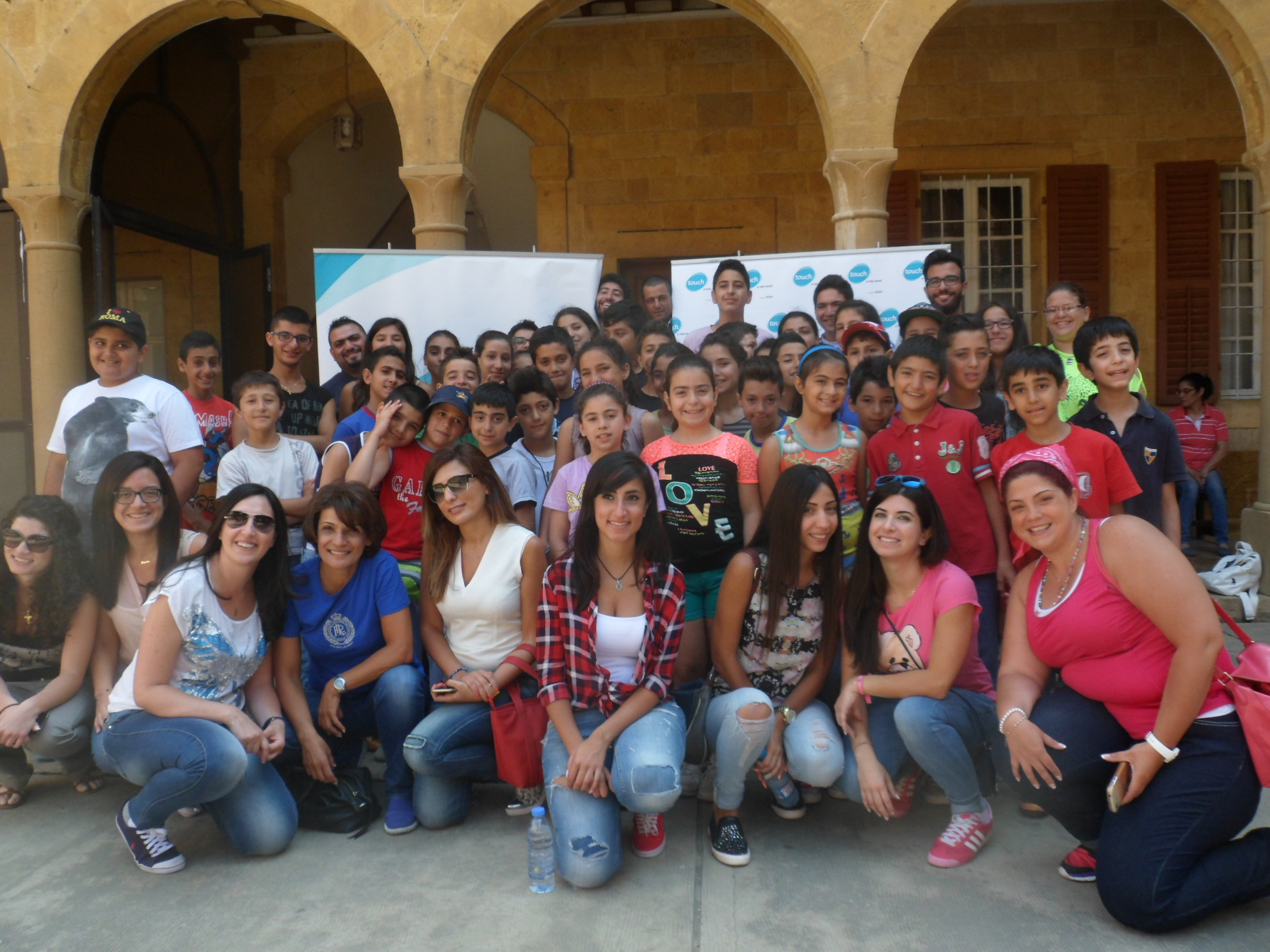 touch takes part in the St. Vincent Summer Camp for children-A quality time of entertainment and education
Beirut July 24, 2015: touch, the leading mobile telecommunications and data operator in Lebanon, managed by Zain group, the pioneering mobile and data services operator in the Middle East and Africa, participated in the activities of the summer camp organized by the Sisters of charity at St. Vincent Monastery in Brumana, for the fourth year in a row. This initiative is part of touch's corporate social responsibility program "Positive touch", which aims to achieve a positive change in society.
touch's step clearly reflects its commitment towards supporting the St. Vincent summer camp, thus educating and entertaining the children in a fun atmosphere. A number of touch employees have volunteered to join the children in educational and recreational activities as well as other enjoyable games.
Touch continues its efforts in support of the Lebanese society through touch's corporate social responsibility strategy in order to achieve sustainable development. Therefore, the company seeks to provide an environment where the concept of social responsibility becomes a culture; and always encourages its employees to volunteer and create direct interactions with the local community.
The summer camp receives more than 100 children, between the ages of 5 to 15, who are suffering from difficult living conditions. The camp lasted from July 1 to July 15, offering cultural and educational activities for children as well as a variety of entertaining games and numerous expeditions.
Attachments