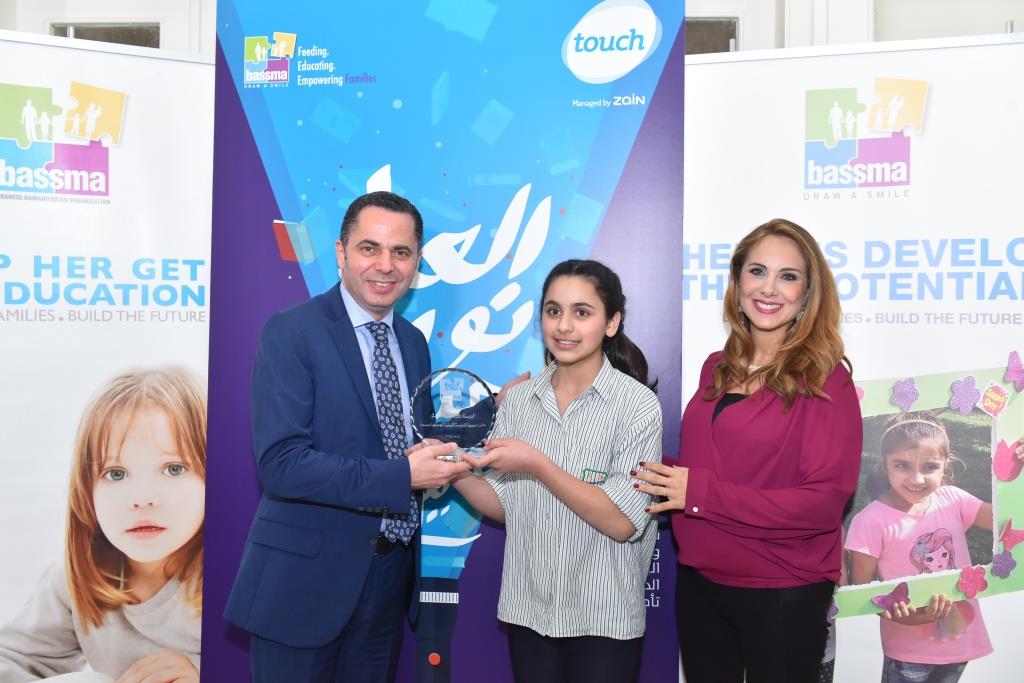 touch partners with Bassma Association for the Night School Program, which provides education to underprivileged students
Beirut, March 15, 2018: touch, the leading mobile telecommunications and data operator in Lebanon, managed by Zain Group, announces entering a partnership with Bassma Association for the Night School Program.
The initiative, which is aligned with touch's Corporate Sustainability program "Positive touch", is designed specifically to support 60 public school students in the 7th, 8th and 9th grades, who are drawn from underprivileged families and face learning difficulties at school. The partnership was announced at an event held under the patronage of Lebanon's Minister of Telecommunications, Jamal Jarrah, at the new center in Ain El Remmaneh, which recently opened its doors to welcome the students.
The objective of the cooperation is to provide underprivileged children facing difficulties at school with specialized courses to help them enhance their grades, and ultimately pass the Brevet governmental exams. The program will run in parallel with the 2017-2018 academic year. In addition to offering students courses in Mathematics, Physics, Chemistry, Biology, French and Arabic, Bassma Association will also provide transportation, learning material, meals, psychological support and follow up.
Commenting on this partnership, touch Chief Executive Officer Emre Gurkan said, "The Night School Program is a compelling one and is in-tune with touch's own values on education, which are based on a desire to ensure a good education for children across the country. In the short-term, this program will help underprivileged children successfully complete their academic year. More importantly though, it will transform the students' lives in the long-term by giving them confidence and enabling them to break the cycle of poverty. This initiative will help save children from delinquency, providing them with a better chance to make a contribution to society."
Bassma's President Sandra Klat Abdelnour noted in her remarks: "Bassma's educational program is the pillar of our mission that is to empower destitute families and lead them to social and financial autonomy. We at Bassma, strive to enhance the quality of education through the Night School Program, to give underprivileged children struggling at school a chance to succeed in life, thus building a bright future for them, for their children, and children's children…"
The Night School Program provides a secure and positive environment in which students can study, where they can concentrate and achieve academic progress.
Attachments