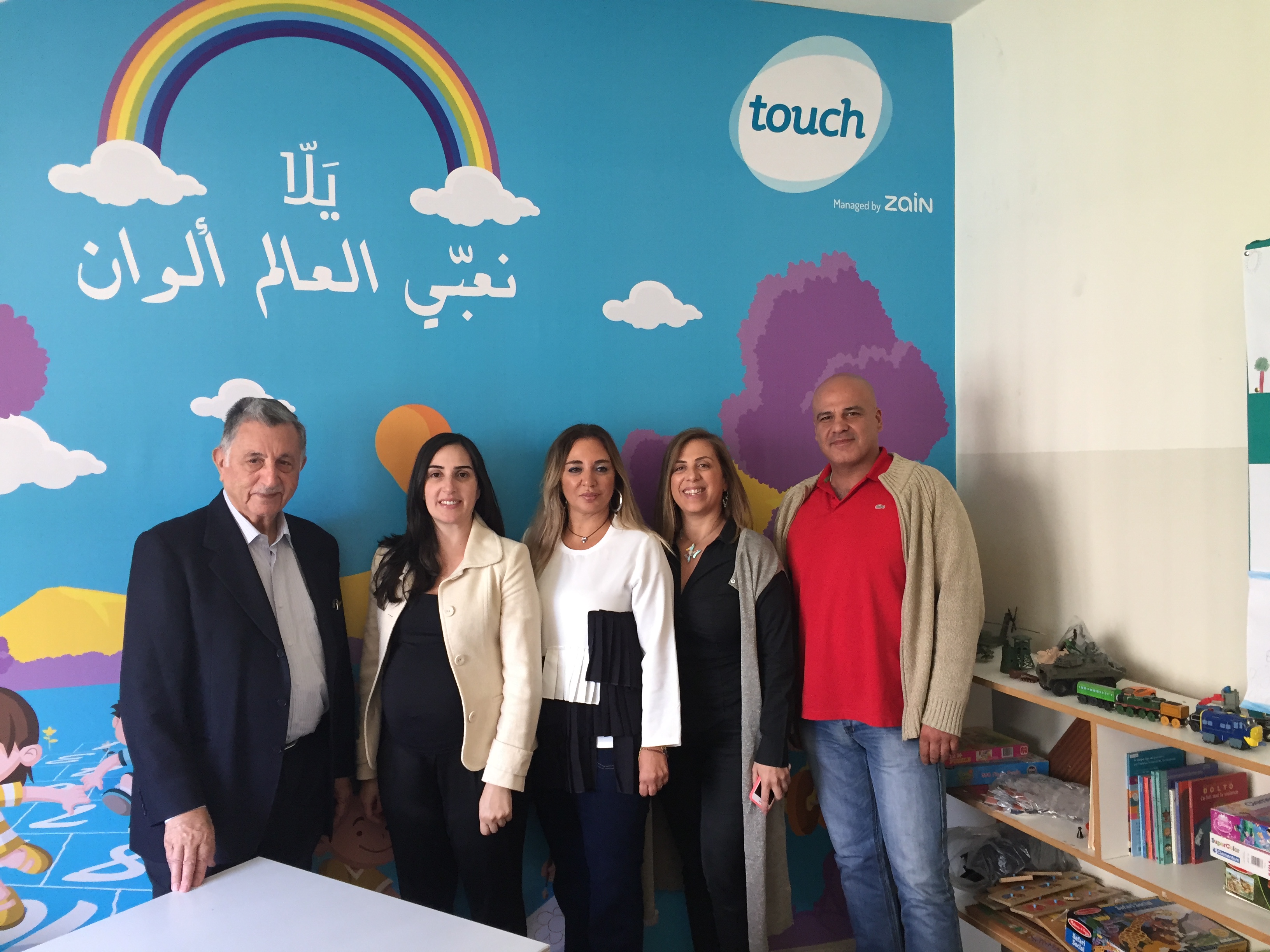 Beirut – November 21, 2016: touch, the leading mobile telecommunications and data operator in Lebanon, managed by Zain, partners with the Association Du Foyer De L' Enfant Libanais AFEL for a joint project supporting children suffering from abuse. The company is supporting AFEL's psychological care of mistreated children who are subject to various forms of abuse within their families.
The year-long partnership was officially announced on November 10, during a visit to AFEL's center in Bourj Hammoud. The project will be carried out by AFEL and fully sustained by touch.

Commenting on this partnership, Lara Haddad, Vice Chairman of touch, said, "This partnership with AFEL for such an important cause, is very dear to us, especially since it is aligned with our Corporate Social Responsibility program "Positive touch". At touch, we are determined to pursue projects that support the communities we serve through innovatively enhancing multiple facets of people's lives, especially our children who are the future of our society and it is our duty to nurture and protect them. This collaboration with AFEL will ensure the protection of abused children, and will help their integration into society through empowering them and giving them the right tools to defend themselves, strengthening their resilience and capacity to aspire to be the best they can be in the future".

AFEL is an NGO committed to protect, nurture and rehabilitate children suffering from psychological, physical and sexual abuse as well as children with learning difficulties, delinquent or on the edge of delinquency. Through schooling, teachings and trainings, AFEL equips these children with the ability to protect themselves and acquire the autonomy and resilience they need and deserve.
Attachments